Sparkling Pét-Nat wines, a record breaking number of wineries, and increased white varietal plantings in the Walla Walla Valley are among the trends impacting the local wine scene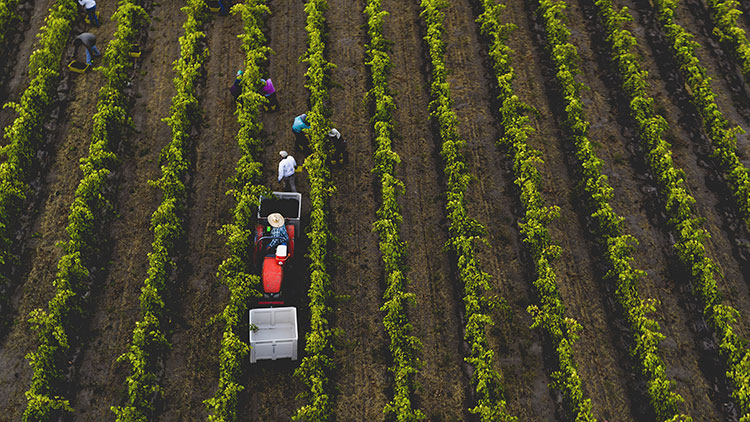 ALL GROWING SEASONS are unique, but are some more unique than others? Temperatures during 2019 were closer to historical averages than they have been recently, with a notable lack of heat spikes. Come the beginning of September, the table appeared to be set for an ideal vintage. Then Mother Nature had her say.
Temperatures cooled markedly during harvest, stalling maturation. A series of rain events (unusual for desert-dry Eastern Washington) delayed things further. Finally, several frosts, one at the end of September and a larger one on successive days the second week of October, brought the growing season to an end in many areas.
At the end of the day, growers and winemakers were still pleased with the quality of fruit. But for a vintage that was looking easy in early September, everyone had to work their heart out to get to the finish line.
Wineries Hit 1,000 Mark
The Washington wine industry has been growing at an astonishing pace the past two decades. In the year 2000, there were a mere 163 wineries in the state. Ten years later, that number ballooned to 686. Earlier this month, the state announced it had surpassed 1,000 wineries.
"To think about where we started and where we are today is absolutely thrilling," says Washington State Wine Commission president Steve Warner.
What is driving this growth? "The fact is, Washington is a great place to open a winery," offers Warner. "The climate is perfect for growing grapes. Our winemakers and farmers love to experiment, push boundaries, work together, and want to see each other succeed. It's an exciting place to be."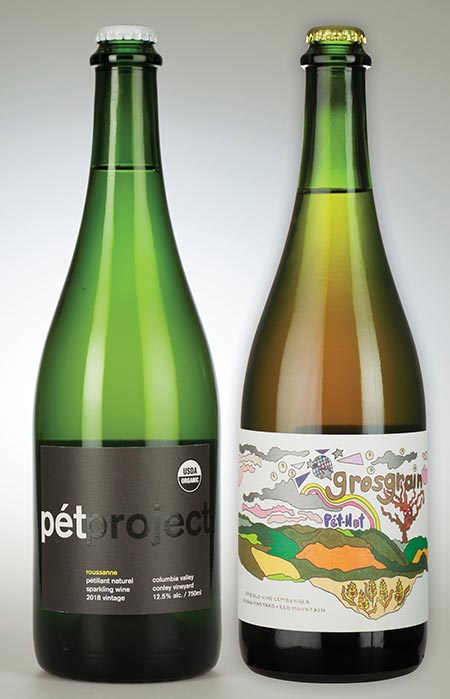 Pét-Nat: What's Old Is New Again
Pétillant-Naturel, or Pét-Nat, has come into vogue in the U.S. as part of the natural wine movement. This is the ancestral way of making sparkling wine, where a bottle is sealed before primary fermentation is complete. This stands in contrast to the traditional method used to make wines in regions such as Champagne, where a secondary fermentation takes place in bottle.
No surprise, Washington winemakers have entered the fray, with Savage Grace, Hard Row to Hoe, Grosgrain, Fielding Hills, Gilbert Cellars and others now producing one or more Pét-Nats.
"The motivation for making Pét-Nat wines came out of a search for a simpler and more affordable alternative to Champagne-method sparkling wines," explains Jay Anderson, co-founder of Pét Project. The winery, a side project from Foundry Vineyards, dedicates itself to these wines. Pét Project is set to release five Pét-Nats this year, ranging from Grüner Veltliner to Albariño.
With Washington winemakers loving to experiment, expect more of these sparklers to make their way to the shelves.

Enter Walla Walla Whites
Walla Walla Valley has long been dominated by red grape varieties, more so than any other appellation in Washington. To wit, reds make up 95% of plantings, making white wines from the valley a relative rarity.
That is changing. While valley stalwart L'Ecole N° 41 has long made its Luminesce white from Seven Hills Vineyard, and wineries like Cayuse Vineyards and Reynvaan Family Vineyards have offered whites as well, an increasing number of winemakers are now exploring the potential for white wines from this appellation.
"I think a number of regions in Walla Walla could be some of the best places in Washington to grow white wine," says Tim Donahue, instructor of enology at Walla Walla Community College. Donahue has been promoting the potential for valley whites with his students for the past decade. He notes in particular the potential in the foothills of the Blue Mountains. "I think that's a new frontier that's just being explored."
Satellite Tasting Rooms Expand
During the Great Recession, Woodinville saw a sharp increase in Eastern Washington-based wineries opening satellite tasting rooms there, looking to be closer to Seattle's large consumer base. More recently, I wrote about wineries opening tasting rooms in the tourist Mecca of Leavenworth.
The satellite tasting room trend continues, with Pepper Bridge/Amavi opening a satellite in Vancouver, WA. Maryhill has opened a tasting room in Woodinville, their fourth in the state. Others are expanding their reach as well.
"Opening satellite tasting rooms allowed [us] to increase sales which we wouldn't see at the estate tasting room," says Justin Wylie, owner of Va Piano Vineyards in Walla Walla. The winery has opened satellite tasting rooms in Spokane and Bend, Oregon. Wylie says there has been a follow-on effect.
"[It] has also increased wine club membership and overall loyalty to Va Piano. Guests we meet through satellite tasting rooms always want to come and visit the estate to see the winery and vineyards."
With more and more Washington wineries focusing their efforts on direct sales, expect additional wineries to open satellite tasting rooms in heavily populated areas across the state.
Phylloxera Felt In Washington
Phylloxera, a grapevine-killing louse that nearly wiped out the world's grapevine population in the late 1800s, finally emerged as an issue for Washington growers in 2019. The louse has had a minor presence in the state for over 100 years, largely in concord grape vines. Washington's sandy soils and cold winters have been thought to discourage the spread of the insect.
Some of those assumptions are now being questioned after the discovery of phylloxera in Walla Walla Valley earlier this year. Over time, the insect kills grapevines by destroying their roots, ultimately forcing replanting onto phylloxera-resistant rootstock.
"It's probably been in the areas they are finding it now for a while, but if you're not looking for it, you'll never know it's there," says Michelle Moyer, associate professor at Washington State University. The industry is planning a statewide survey to determine the extent of the issue.
The pest is not something that affects grape quality, but rather decreases productivity of vines, ultimately making them uneconomical to farm. Long-term, it will mean affected vineyards will need to be replanted. Going forward, newly established vineyards will be planted on resistant rootstock instead of their own roots, a change for the state.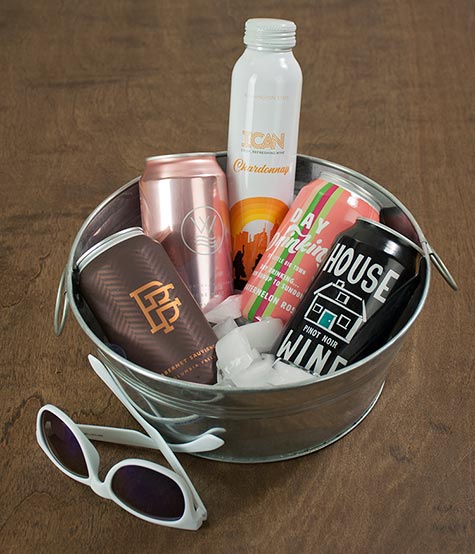 Canned Wines Continue Momentum
One of the strongest trends in the wine industry in recent years has been the emergence of canned wines, which showed 77.5% growth in the last year into an $80M market. This year, Ste Michelle Wine Estates, the state's largest wine company which includes wineries such as Chateau Ste Michelle and Columbia Crest, began offering a selection of canned wines at retail stores.
"Our goal is to offer the same great quality wines to more consumers and in places and activities such as beaches, ballparks, boating, and hiking—all moments where consumers would not have thought of wine just a few years ago," says Francis Perrin, chief marketing officer at SMWE. The winery currently offers canned wines for both its Merf and 14 Hands brands.
Other Washington wineries offering canned wines include Mercer Estates, Waterbrook, Browne Family Vineyards, House Wine and Cascadian Outfitters. There's no sign of the canned wine craze slowing down and it's expected that more large and mid-sized Washington wineries will enter this market.
Look Out Woodinville, Here Comes Maltby!
Woodinville has been the center of wine in Western Washington since Chateau Ste Michelle planted its flag there in 1975. More recently, however, that center has been shifting.
Numerous wineries have opened tasting rooms and wineries closer to Seattle, such as the ten located in SoDo Urban Works south of downtown. Now, a group of wineries plans to open production facilities and in some cases tasting rooms in Maltby, a town near Woodinville. One of them is Woodinville stalwart Gorman Winery.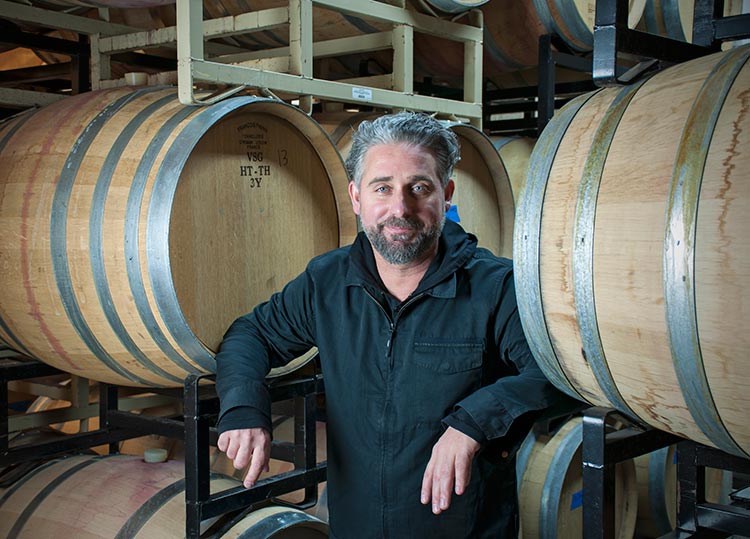 "Gorman had outgrown its Woodinville production spot years ago," says owner and winemaker Chris Gorman. "I would have loved to build a true production winery in Woodinville, but I don't think that has been done in 12 years." Gorman will retain its tasting room in Woodinville.
Other wineries that will have space in Maltby include Covington Cellars/Two Vintners, JM Cellars, Laterus, and Guardian. Bourbon producer Mark Trodden of J.P. Trodden Distilling has moved his entire production to Maltby as well.
With the challenges of construction in Woodinville, more wineries will be exploring alternatives in the years to come.
Written by Sean P. Sullivan
Sean is editor of Washington Wine Report, an independent blog on the wines of Washington State founded in 2007. He writes for magazines that include Wine Enthusiast and Vineyard & Winery Management. Sullivan resides in Seattle, Washington.