Welcome to the official website for Tasting Room® magazine, a full-color, glossy quarterly publication for people who love wine tasting.
Hear what readers say about Tasting Room Magazine or subscribe today and save!

With articles by leading writers, Tasting Room magazine is the ultimate authority on the Washington wine scene and your personal tour guide to wineries, vineyards, destinations and travel tips, and artisan foods, chefs and artists.  In short, Tasting Room is a metaphor for life's simple pleasures that pair well with wine—touring, food, travel, culture, recreation and people.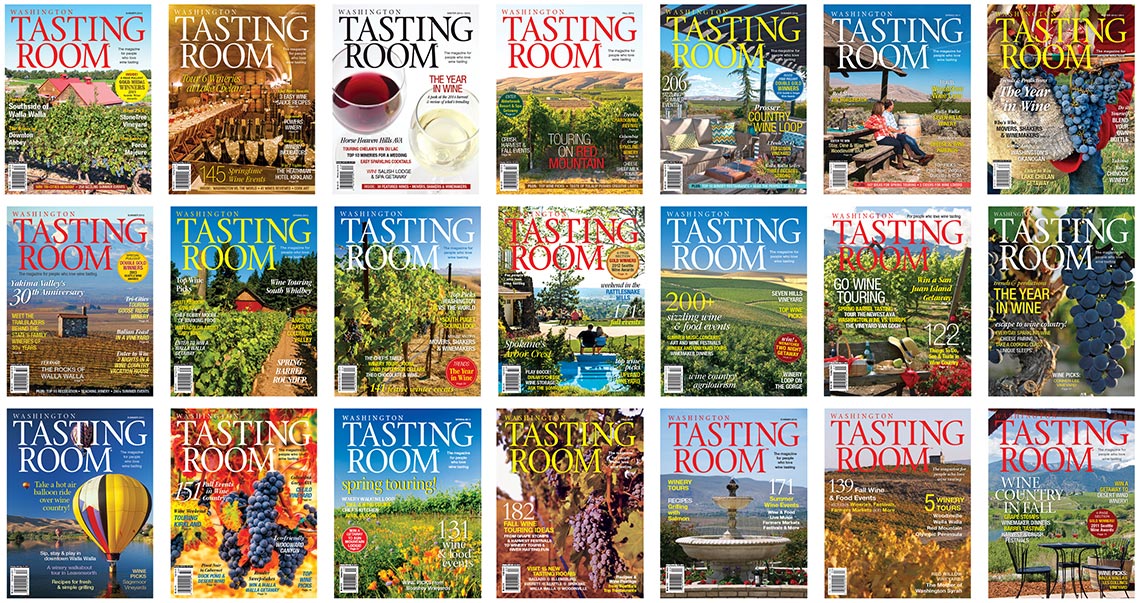 Inside each quarterly issue, you'll be entertained with stunning photography and feature articles on wineries, vineyards, local foods, accommodations, wine and culinary events, art, recreation, people, culture, ideas and inspiration for your home.
Join us as we explore destination getaways along wine trails, scout local restaurants and eateries, and point out things to see and do. Along the way, we'll introduce you to winemakers, grape growers, chefs, artists and fascinating people at the forefront of the wine culture.
Throughout this website, we hope you enjoy a taste of content from the magazine, intermingled with web-only content. If you like what you see, subscribe to the magazine—and don't miss a single exciting issue!
Click here for a Sneak Preview of the magazine.