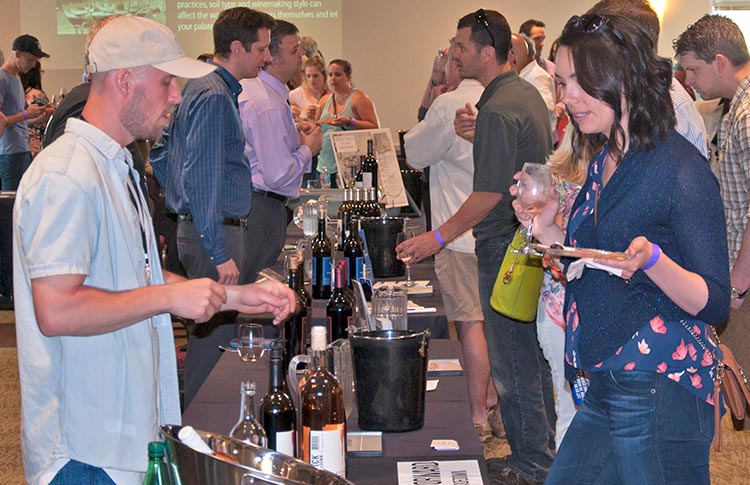 The Clore Center and Washington Tasting Room® Magazine team up for the 4th consecutive year to present Rising Stars: A Tasting Experience of Washington's Newest Wineries held May 18, 2019 at the Clore Center in Prosser, Wash. from 1pm-4pm.
Rising Stars is one of The Clore Center's largest annual consumer events, hosting up to 300 guests from all over the Pacific Northwest for an afternoon of tasting and discovery of the newest Washington wine labels. This event provides a unique opportunity for new wineries to connect with Washington wine fans and share their stories and their wines with a wider audience than they may usually have access to.
"At Rising Stars, wine fans can walk into the room knowing they are going to discover something new," says Abbey Cameron, executive director. "This event is all about opportunities; for consumers to find a new favorite and for young winery brands to build their fan base. It a win-win that the Clore Center is uniquely positioned to create."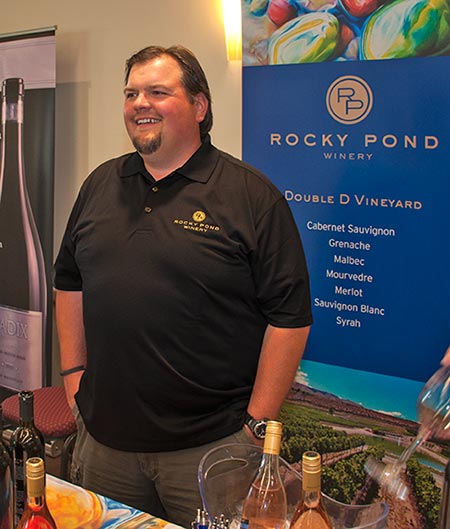 "We have had a great time pouring at the rising stars events," winemaker Shane Collins of Rocky Pond Winery tells Washington Tasting Room Magazine. "It gave us the opportunity to showcase our wines to an audience who is interested and eager to be on the forefront of what's new in Washington, all the while participating in a super fun afternoon at the Clore center that recognizes some fantastic up-and-comers."
John Vitale, editor and publisher of Washington Tasting Room magazine adds, "Anyone that loves the thrill of surprise when discovering great new wines—and meeting the talented, skilled winemakers behind them—will find that Rising Stars ranks high among memorable wine tasting events. It truly is a chance to taste exceptional wines that are produced in small-lots by Washington State's next round of star winemakers like Shane."
Past rising stars participants have included the husband and wife team of Kyle and Cassie Welch, who founded Longship Cellars in West Richland, Wash. a few years ago. "This event is an exclusive look at some of the newest wineries and most limited-production wines in Washington State," reports Kyle. "You won't find most of these gems at your local grocery store…yet."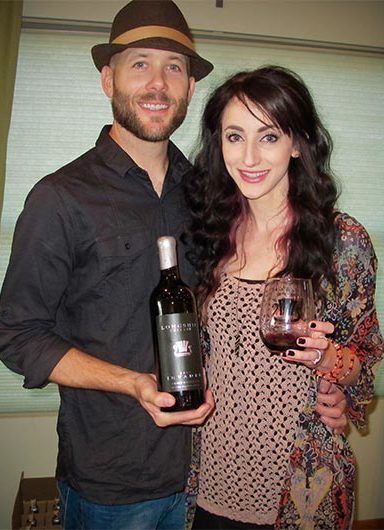 Rising Stars is a point of pride for The Clore Center, serving as a shining example of the 501c3 non-profit organization's efforts to promote the Washington wine industry, and educate people about its past, present, and future. Washington Tasting Room magazine is the official exclusive media sponsor for this event. Learn more about The Clore Center in this article published in 2015.
Tickets for Rising Stars Tasting Experience on sale now
Rising Stars: A Tasting Experience of Washington's Newest Wineries
Where: The Clore Center, 2140A Wine Country Rd, Prosser, WA
Date: May 18, 2019
Time: 1-4pm
Tickets:  $55 for general admission; or $40 for Clore Center wine club members. Includes unlimited tastings, a commemorative wine glass, and a personal snack plate. All guests must be 21+ to attend. Tickets must be purchased in advance, which are available online at theclorecenter.org.
For questions related to tickets or sponsorship, or for more information on how to have your winery featured at this event, please email info@theclorecenter.org