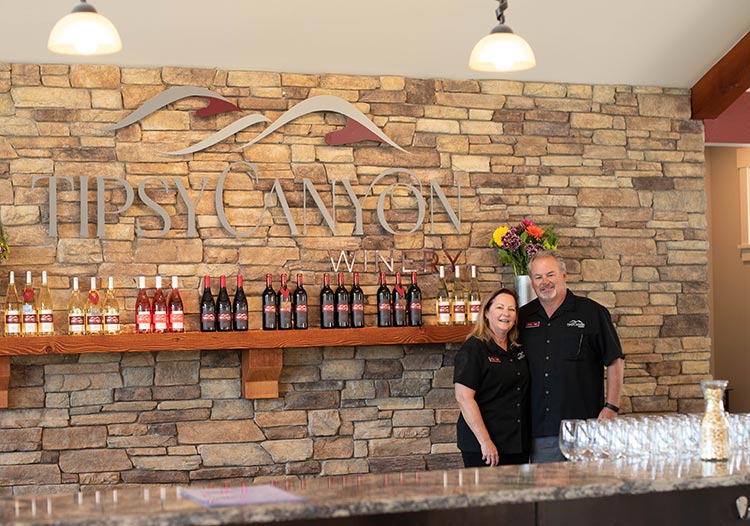 Mark and Tami Garvin opened Tipsy Canyon Winery in Manson, with  help from their daughter, Lexi. The Garvins were inspired to make their first barrel of hobby wine nearly 15 years ago and the first batch was an instant hit with friends and family.
As thee Garvins increased quantities with each passing year, their operation expanded and so did their dreams. They  purchased a large lot to build upon in the Chelan Valley in 2013. According to Mark and Tami, although it was eight acres of grass, the park-like setting with lake and mountain views felt like home. Since then, they've kept busy planting vineyards of their own, and making wine commercially, which they began selling from their production facility.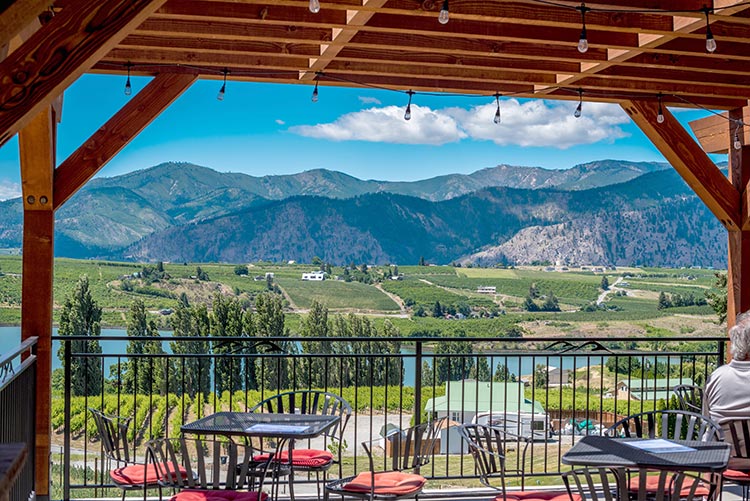 The tasting room features sweeping vineyard views paired with striking mountain peaks and a glistening lake seen from the deck. The building incorporates a craftsman style design, with large panoramic windows. There's plenty of seating, even an outdoor patio with a stone fireplace and space for live music or private events. Tasting flights and glasses of wine are paired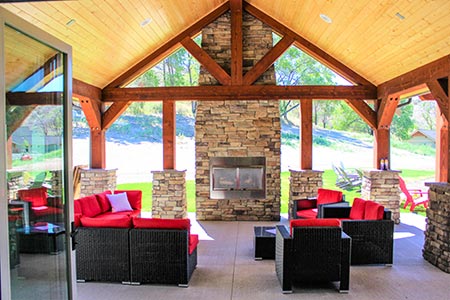 with charcuterie or other small snacks, offering a welcoming atmosphere for seasoned wine drinkers and novices alike.
"Far from the 400-pound harvest from our first batch, we crushed more than 37 tons of grapes in the 2019 season," reports Mark and Tami. The attention to winemaking is evident in the high quality of their bold reds and crisp whites. Expect more good things to come from this rising star winery.
Tipsy Canyon Winery is located at 270 Upper Joe Creek Rd in Manson (the quaint town on the north side of Lake Chelan) or learn more at www.tipsycanyon.com.
Below are 3 releases we recently reviewed:
Tipsy Canyon Winery 2017 Columbia Valley Cabernet Sauvignon, $34
Editor's Choice – Outstanding (91-94 pts.)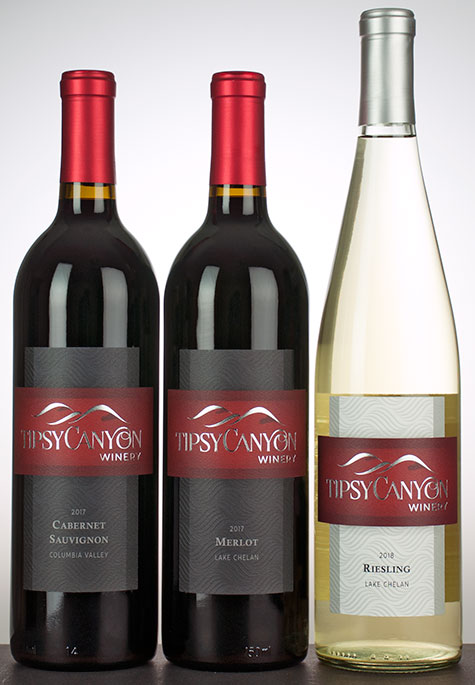 Sleek and on the earthy side, emanating with striking iron and herbaceous notes that add intrigue to the core of steeped plum, pie cherry and black tea flavors. Deceptively complex, sturdy tannins and savory details gain traction on the finish.
Tipsy Canyon Winery 2017 Lake Chelan Merlot, $32
Editor's Choice – Excellent (90 pts.)
Big and bold, this powerful red delivers a concentrated beam of red currant, plum and cherry flavors interspersed with cocoa powder, caramel, and dried herb notes on the juicy finish.
Tipsy Canyon Winery 2018 Lake Chelan Riesling, $19
Editor's Choice – Excellent (90 pts.)
The fruit from Clos CheValle Vineyard shines in this lovely Lake Chelan AVA version. Nicely balanced with crisp acidity and off-dry fruit flavors of spun honey, creamy pear and apricot that ascend on a minerally-tinged finish.