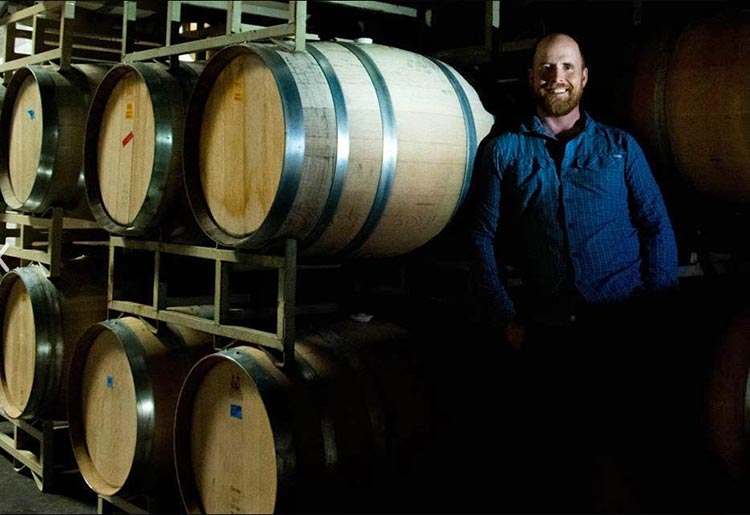 Marc Leahy is churning out small lots of vineyard-designated wines that reveal talent and proficiency mixed with his unabashed curiosity and intellect. "I'd never seen a 100% whole cluster Syrah [made with fruit] from Klipsun Vineyard," says Marc. "So, I made one." The Syrah is a head-turner and worth seeking out.
Dillon Cellars launched in Walla Walla's airport neighborhood in April of 2018, but this is far from Marc's first rodeo. He worked a short stint in the cellar with Gorman Winery and EFESTE in 2009 before his wanderlust led him to study and work abroad in nine different wine regions, spanning from Spain to Portugal to France. Returning to the states, his career led him to Napa where he made high-scoring cult wines.
When an opportunity arose to oversee a winery and custom crush facility in Eastern Washington, Marc jumped at the chance to serve the needs of a half-dozen client winemakers. During this period he worked with 25 different varietals from over 20 different vineyards. "Every year there was a mountain of new material and new ideas to work with. This is when I began to forge an even deeper understanding of Washington State wine. This is also where Dillon Cellars became a reality," he says.
Marc's global experiences have helped shape the focus and style of his wine. "When I was working in Spain, I was told by a very serious winemaker that a wine without balance is undrinkable. It resonated deeply," he says. Marc gears his winemaking toward these principals of balance and a sense of place, frequently employing techniques like native yeast fermentation, whole-cluster fermentation, even foot crushing for gentle extraction—depending on "what kind of wine I aim to make."
The labels point to symbols of vine, soil and people. "I like how the labels are stark, abstract," says Marc. "We wanted to start a conversation and provide a window through which deepens people's understanding and appreciation of wine." The 2014 releases speak volumes in hushed, excited undertones and are standouts of these varietals.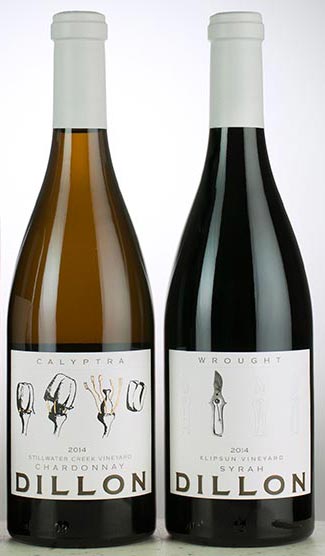 The winery and tasting room are located at 596 Piper Ave in Walla Walla or look them up online at www.dilloncellars.com
Here are 2 releases we recently reviewed:
Dillon Cellars 2014 "Wrought" Klipsun Vineyard Syrah, $45
Editor's Choice – Outstanding (91-94 pts.)
Plush and openly textured, there's a purity and freshness to the juicy dark plum, raspberry and black currant flavors, elegantly framed with light briary notes mingled with complex rock and tobacco accents that add focus on the saturated finish. A gorgeous head-turning version of Syrah.
Dillon Cellars 2014 "Calyptra" Stillwater Creek Vineyard Chardonnay, $38
Editor's Choice – Outstanding (91-94 pts.)
Bursting with aromas of white peach, Meyer lemon, spun honey and toasted Marcona almonds, the visceral-layered texture speaks volumes, loaded with flirtatious minerality and accents of leesy spice on the persistent finish.