Ryan and Dusty Kramer are the husband and wife team behind Dusty Cellars Winery, a modest family-run operation founded in 2006 on Camano Island (north of Seattle). Producing approximately 700 cases of wine annually, it's only natural that all the releases are small lot wines, each solidly crafted and offering boutique appeal. You can learn more  at www.dustycellarswinery.com.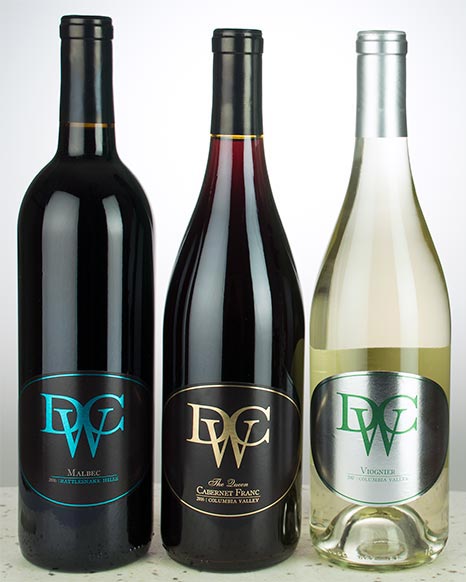 Here are 3 releases we recently reviewed:
Dusty Cellars Winery 2016 Malbec, $22
Editor's Choice – Excellent (88-90 pts.)
Brooding aromas of earth, spice, leather and violet open on the palate with bold, concentrated flavors of black currant, plum and dried cherry. Tightly focused, and layered with savory notes of dill and caraway that extend the long finish.
Dusty Cellars Winery 2016 "The Queen" Cabernet Franc, $25
Editor's Choice – Excellent (88-90 pts.)
This medium-bodied version starts with enticing aromas of white pepper, offering a juicy mouthfeel filled with complex raspberry and red plum flavors inlaid with baker's chocolate and herbaceous notes of garden pepper that linger on the satisfying aftertaste.
Dusty Cellars Winery 2017 Viognier, $17
Editor's Choice – Excellent (88-90 pts.)
Smooth and round, this off-dry version appeals with fruit-forward flavors of white peach and pear with a smidgeon of citrus, ending with floral honeysuckle and mineral spice notes on the pleasing finish.