Spend three days exploring boutique wineries, tasty eateries, shops and must-see sights around the region of Leavenworth, a bona fide hub for wine lovers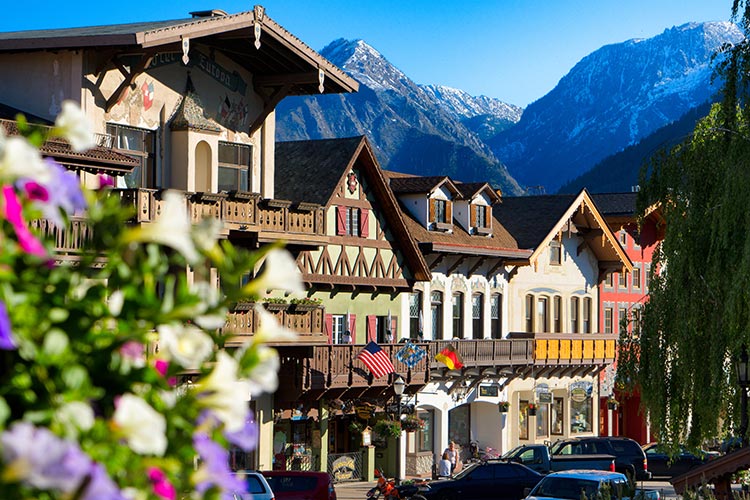 Written and photographed by Pamela and Gary Baker
Wine reviews by editor John Vitale
THE VALLEYS, FORESTS AND RIVERS surrounding the Bavarian-themed village of Leavenworth draw visitors to the region for hiking, skiing, rafting, and yes, wine tasting. With a count of nearly 20 tasting rooms in the downtown and half a dozen more boutique producers within a short drive, Leavenworth has become a major draw for wine tourism.
Rainfall is limited by the arid rain shadow of the eastern cascades and there's an abundant water supply from the turbulent Wenatchee River. But the cold, harsh, snow-laden winters here in Leavenworth make it difficult to grow a wide variety of grapes.
Undaunted, a community of intrepid vintners have figured a way to produce wines to stock their tasting rooms by sourcing grapes from vineyards east of Leavenworth like Walla Walla, Red Mountain and Columbia Valley.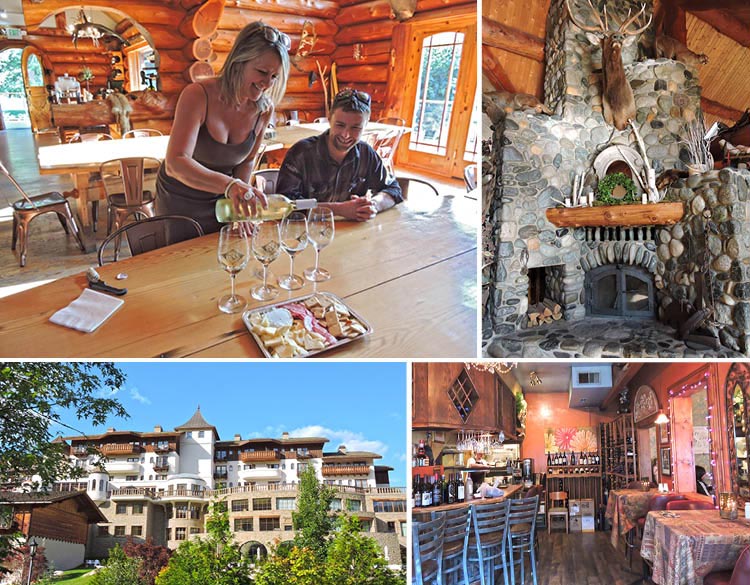 To see more of the spectacular scenery surrounding Leavenworth, start your tasting journey in the outlying area to visit small-lot production wineries, ranging to the nearby communities of Peshastin and Plain. You'll discover family-owned, dog-friendly tasting rooms without the crowds. Enjoy a traffic-free drive on serpentine roads through spacious green alpine meadows, fruit orchards and along creek canyons surrounded by steep, forested mountains.
Join us for a road tour of five wineries that merit a visit—for an experience that's as impressive as it is unpretentious—plus one tasting room in town that has created a culinary-inspired experience.
» DAY ONE
11:30am: Lunch at Mozarts
This European-style steakhouse offers steaks, burgers, and crab cakes. Indulge in Bavarian cuisine including schnitzel, bratwurst and sauerbraten. A favorite is the cheese fondue, a blend of gruyere, asiago and other cheeses, served with bratwurst, potatoes, broccolini, fresh fruit, and bread for dipping. The bar boasts an impressive collection of whiskeys and wine flights.
12:30pm: Icicle Ridge Winery
Named after nearby Icicle Ridge Mountain, founders Louie and Judy Wagoner built this spectacular "log cabin" wine tasting room in the small town of Peshastin. The tasting room boasts a massive hand-built, river stone fireplace and lacquered handcrafted log tables in the kitchen.
---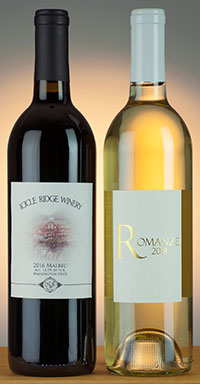 Icicle Ridge Winery 2016 Malbec, $50

Editor's Choice – Outstanding (91-94 pts.)

Red and black fruit aromas introduce this plush, richly built version bursting with fruit-forward flavors of pomegranite, plum and blueberry fused seamlessly together in elegant fashion. The mouthcoating flavors linger on the long aftertaste entwined with gentle spice and round tannins. Harmonious, from front to finish.
Icicle Ridge Winery 2018 Romanze White, $38
Editor's Choice – Outstanding (91-94 pts.)
This lush, off-dry white wine is refreshing and fruit forward, with a perfumed floral mix of white flowers, apple blossom, pear, citrus and exotic white grape flavors that flow in seamless harmony through the finish.
---
Enjoy a seated winetasting experience sampling wines that come mostly from grapes grown in the Yakima Valley. Don't be surprised if the friendly owners Kristen and Don Wood, or winemaker Jens Holsten, join you for a tasting. Events here are unique and engaging, like the wine hike with gourmet lunch or the midwinter snowshoe hike lit by tiki torches. Wine makes friendships and although you might arrive as a stranger, you'll leave feeling part of the family.
2pm: Silvara Cellars
Just east of Leavenworth, Silvara Cellars offers tastings of their ultra-premium wines in a setting overlooking the Wenatchee River Valley. A huge beamed ceiling and stone fireplace with corrugated metal wrapped around the bar greets guests as they enter the spacious room.
---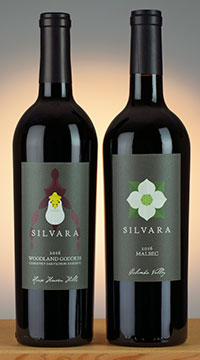 Silvara Cellars 2016 Woodland Goddess Reserve Cabernet Sauvignon, $42

Editor's Choice – Outstanding (91-94 pts.)

Richly elegant, exuding suave refinement and firm, yet ultra-fine tannins that frame the seamless structure and concentrated flavors of Marionberry, plum preserves, black raspberry, chocolate bark and graphite. This goes the extra distance on the polished finish, joined with a touch of warm spice.
Silvara Cellars 2016 Malbec, $42
Editor's Choice – Outstanding (91-94 pts.)
Broad shouldered and rich, delivering bold, dark fruit flavors of Rainier cherry and macerated black plum decorated with cocoa powder, licorice and allspice that maintain balance on the long powerful finish.
---
A disappointing attempt to grow grapes on this hilltop location led to owner and winemaker Gary Seidler's successful solution for making wine. He sources grapes from vineyards in Eastern Washington AVAs, like Horse Heaven Hills, Walla Walla and Columbia Valley. Friendly, knowledgeable staff help make this a memorable visit. The sweeping outdoor patio is heralded for its hillside of flowers and music featured on Saturday afternoons.
3:30pm: Rest and restore at the Post Hotel
For visitors staying at the Post Hotel, this is the perfect opportunity to rest and rejuvenate in its European hydrotherapy. Comfy lounge beds scattered around the spa area face out over the tranquil river below and dramatic mountains that surround Leavenworth.
4pm: Wander boutique shops
Black Door Vintage Market is full of unique gifts, clothing and home goods. Visit Kris Kringle where it's Christmas every day. Stop for a snack at the Gingerbread Factory. Wander through the Cheesemonger for a salivating look at a huge variety of gourmet cheeses.
6:30pm: Dinner at Alley Cafe
The smell of garlic and fresh Italian cooking greets you as you enter this friendly establishment. Long a favorite with locals, Alley Café offers a wide variety of pasta, salads, seafood, and some of the tastiest garlic bread we've ever eaten. The wine list is extensive and Steve will be happy to make a recommendation. Music livens up Friday nights next door at the café's Gemini Lounge.
» DAY TWO
8am: Tumwater Bakery
Looking for a casual, on-the-go experience for a quick bite? Stop by the Tumwater Bakery and enjoy their generously proportioned, homemade pastries or egg creations packaged to go. Open for breakfast and lunch, Tumwater also serves a delightful thin crust pizza in two generous sizes.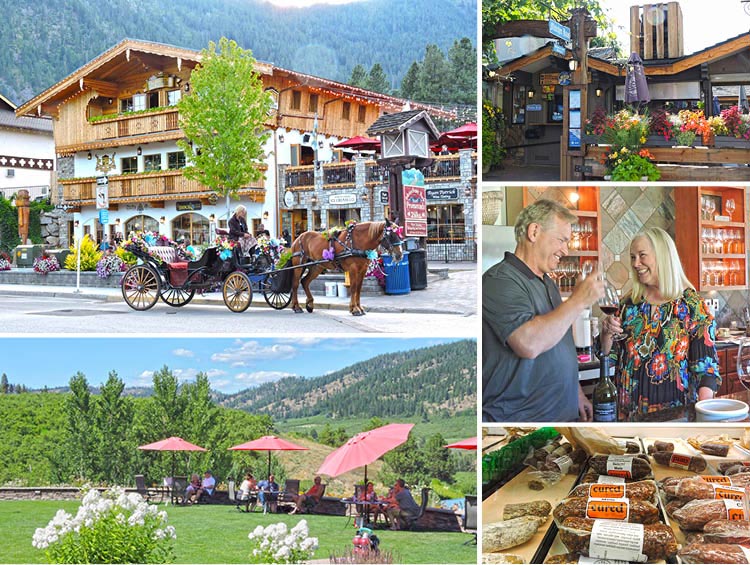 9am: Explore the Waterfront Park
Trails wind along the Wenatchee River and through quiet riverbank forests in Waterfront Park. Benches for sitting and interpretive signs that explain the natural and cultural history of the area are scattered about. Throughout the park there are small beach inlets perfect for swimming on hot summer days. Accessible from downtown Leavenworth, the trail is completely flat so you can just relax and enjoy the views.
11am: Sample charcuterie at Cured
This specialty meat store is filled with house-made salamis, sausages and snack sticks that are hard to resist. Spicy, but oh-so-popular, the smoked paprika is a favorite. Pack your picnic basket for an afternoon wine tasting trek.
1pm: Plain Cellars
Owned by winemaker Bob Sage and his wife, Roxanne, this boutique winery in the nearby town of Plain produces 1,200 cases annually. Open every weekend of the year, you can sample from a popular assortment of wines made from Yakima Valley and Red Mountain grapes.
---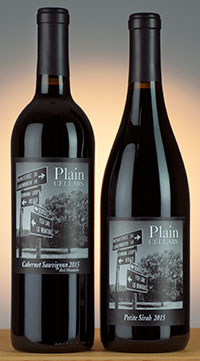 Plain Cellars 2015 Red Mountain Cabernet Sauvignon, $38

Editor's Choice – Outstanding (91-94 pts.)

Smooth and round, with firm tannins that contribute a muscular edge, backed by savory expressions of tobacco, mocha and dried herbs tightly wound around jammy raspberry and blackberry flavors that culminate with cedar and spice on the lingering aftertaste.
Plain Cellars 2015 Yakima Valley Petite Sirah, $35
Editor's Choice – Excellent (88-90 pts.)
A backbone of assertive tannins and solid depth pair with rich aromas and dense flavors of bacon fat, juicy fresh blueberry and black currant with tones of underbrush, vanilla and a lovely dash of spearmint. Bold and brawny, with a mineral streak that builds on the finish.
---
Bring a picnic lunch or purchase food at the onsite food truck, and enjoy wine tasting outside on the well-shaded patio. Their friendly black Labrador, Bella, will keep you company.
3pm: Eagle Creek Winery
There's the feeling you just stepped into a Tuscan winery when you visit Eagle Creek. A lovely patio and a curious treehouse overlook the vineyard and mountain view. This 26-year-old winery is one of the few outside Leavenworth that has been successfully growing Chardonnay, Riesling and Cabernet Franc in their river basin vineyards.
---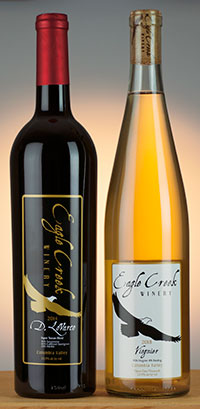 Eagle Creek Winery 2014 D. LoVarco Super Tuscan Blend, $48

Editor's Choice – Outstanding (91-94 pts.)

Leading with enticing aromas of violet, cedar shavings and red fruit, this blend of Sangiovese, Cabernet Sauvignon and Merlot offers silky tannins and bright flavors of cherry, strawberry and plum backed with tobacco and spice.
Eagle Creek Winery 2018 Viognier, $35
Editor's Choice – Excellent (88-90 pts.)
Bounding with floral aromas and a creamy front, the palate offers vivid expressions of honeysuckle, apricot, nectarine, green apple and an ample dose of citrusy lime that coats the mouthwatering finish.
---
Paul Sharpe, owner and winemaker, offers a tour of the barrel aging cellar built by his stepfather and winery founder, Ed Rutledge. It reflects hand-painted walls, wood carving on barrels and smells like the ancient wine cellars of Europe. This may be the oldest winery in the Leavenworth area, renewing itself with a focus today on consistently producing naturally-derived wines.
7pm: Dinner at Watershed Cafe
With mouthwatering, farm-to-table dishes and a menu that changes daily, Leavenworth's new chef-owned restaurant hones in on upscale food and drink that reflects the lifestyle of the Cascades. Recommended by locals, Watershed has seating on a porch outside and plenty of seating inside along its red brick walls and snug bar. This place charms with a bright and lively atmosphere. Try their signature elk meatloaf; it always impresses.
» DAY THREE
9am: Breakfast at Louie's
Louie and Judy Wagoner, original owners of Icicle Ridge Winery, make an appearance here in a sentimental photo portrait that hangs proudly on the central wall inside this café. Owned and managed by Karen, one of Louie's three daughters, this happy place serves the "best Bloody Mary." Try the delicious eggs benedict with black forest ham and English muffin generously covered in a rich, creamy hollandaise sauce.
10am: Hike Icicle River Creek Nature Trail
With 800 miles of forest service hiking trails around Leavenworth, head to the Leavenworth National Fish Hatchery and hike along the spectacular Icicle River Valley before heading to Boudreaux Cellars. This easy, one mile round trip hike takes only an hour.
12pm: Boudreaux Cellars by appointment
Unlike the downtown tasting room, with its shared space, sleek bar and shiny suspended canoe, Boudreaux Cellars off Icicle Creek Road is refreshingly rustic with stout wood beams, stacked stone walls and a deep cool cellar for barrel aging. This hand-built, off the power grid, stone winery is located deep in the Cascade Mountains. Wine tastings at this location are by appointment only.
Rob Newsom made his first wine here in 1998. Now the father-daughter winemaking team of Rob and Keely Newsom run this award-winning winery. Twice a year wine club members are treated to a release party on the beautiful property.
---
Boudreaux Cellars 2013 Reserve Cabernet Sauvignon, $125

Editor's Choice – Extraordinary (95-100 pts.)

Prized fruit from Champoux and Loess Vineyards went into this gorgeous version, ranking it among the Holy Grails of Washington Cabernet. Lush and warm, with captivating blackberry compote, red currant and fresh fig flavors tinged with blue fruit that meld with crushed rock, tobacco and Madagascar vanilla bean. Immense structure and svelte tannins create depth on the harmonious finish.
Boudreaux Cellars 2013 Cabernet Sauvignon, $75
Editor's Choice – Outstanding (91-94 pts.)
Muscular in style, brimming with savory expressions of paving stone, bramble, graphite, bay leaf and iron elements matched by deep layers of red and black currant fruit that join firm, grainy tannins on the well-structured and extended finish.
---
Known for crafting ultra-luxe Cabernet Sauvignon, Boudreaux's grapes are sourced from among Washington's oldest, most aromatic, and complex blocks of this varietal. Their 2008 Cabernet Sauvignon from the Loess and Champoux Vineyards won the 2018 Diamond of the Decade from Seattle Wine Awards. Boudreaux also produces several other delicious reds sourced from Yakima, Walla Walla and Columbia Valley.
1pm: Lunch at Munchen Haus
Delight in a sausage and beer at this popular biergarten. Apple cider sauerkraut, dill, sweet and cucumber relishes, diced onions, sliced jalapenos and a staggering variety of specialty mustards are available to top off your bratwurst, kielbasa, chicken sausage, turkey dog or veggie wurst. We enjoyed the German potato salad and a pint of beer with our scrumptious brat while sitting in this shaded, lively spot. Beer choices range from pilsner to German chocolate cake ale. Icicle Brewing Company also supplies rotating specialty taps.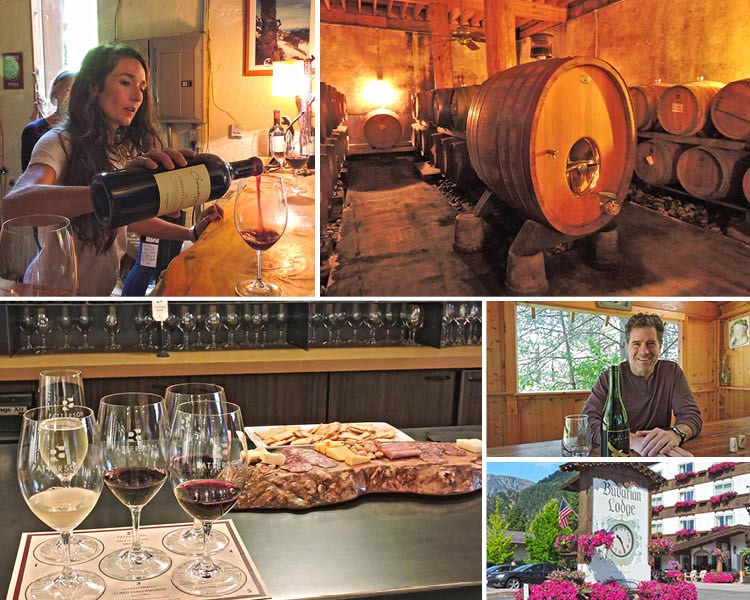 2pm: Nutcracker Museum
Over 7,000 nutcrackers in all shapes and varieties are housed in the Nutcracker Museum. The breadth, variety and history of the unique collection will take your breath away.
4pm: Patterson Cellars Tasting Room
For an exceptional in-town tasting room experience, Patterson Cellars offers wine tasting paired with a choice of culinary inspired chocolates or artisan cheeses. A deluxe charcuterie board, prepared by Cured, is available with 12-hour advance notice. In our five-wine flight, we sampled the sparkling blanc de blanc, the Melange Blanc – a white blend, a Petite Verdot and a Syrah, both from Columbia Valley, and a Red Mountain cabernet-Malbec.
---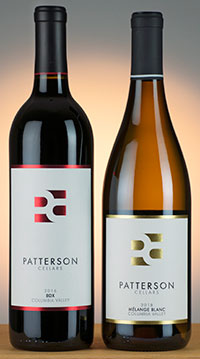 Patterson Cellars BDX, $38

Editor's Choice – Outstanding (91-94 pts.)

This Cabernet-dominant red wine is broad and plush, with engaging fine tannins and full flavors of blackberry compote, steeped plum, crème de cassis and singed cedar backed with complex nuances of vanilla, dark chocolate, lavender, sage and rosemary that round out the smooth finish.
Patterson Cellars Melange Blanc, $26
Editor's Choice – Outstanding (91-94 pts.)
Floral, crisp and fruity, the generous structure wraps around layers of white nectarine, pear and green apple flavors that fan out with rich accents of honeysuckle, white flowers, lemon oil, limestone and a flash of orange peel and dried herbs on the finish.
---
Winemaker John Patterson's approachable New World-style wines appeal to all palates with a lineup of single varietal and blends of whites, reds, and Rosé, plus sparkling and dessert wines. Pairing these wines with food offers an educational and unique sensory tasting experience.
Where to Stay in Leavenworth
Post Hotel & Spa
Post Hotel exudes a quiet elegance. It's so exclusive there isn't even a sign on the outside of the building. The hotel ensures maximum privacy by limiting access to guests only and is known for its European saltwater hydrotherapy pools, stepping pools, steam baths and saunas. Daily breakfast and lunch included.
PH: (509) 548-7678
www.posthotelleavenworth.com
Bavarian Lodge
Vibrant fuschia colored petunias cascade from the window boxes on the outside of this alpine style lodge in the center of town. The hotel's micro pub serves premium Washington beers, handmade bites and local wines.
PH: (888) 717-7878
www.bavarianlodge.com
Keep Touring!
For a comprehensive list of Leavenworth wineries, eateries and things to do, visit www.leavenworth.org