Expand your horizons in Washington wine country in ways you may not have before dreamed. Evaluate wine like a pro, practice yoga in a vineyard, participate in a blind tasting, raise your wine and chocolate I.Q., even discover the joy of painting—with a glass of vino, of course.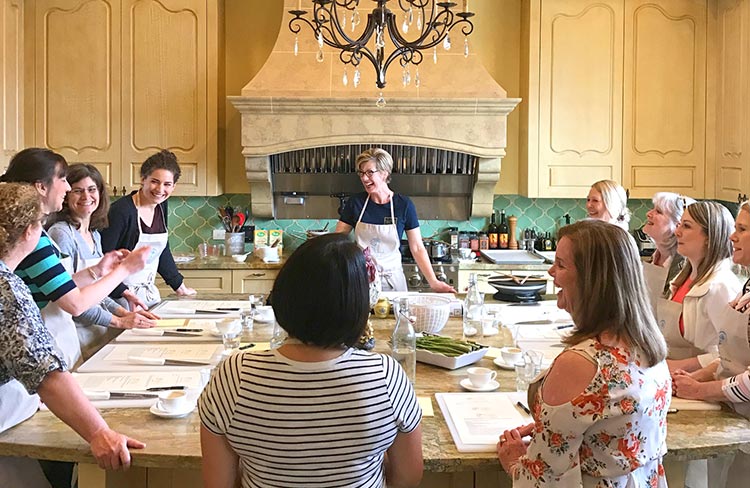 Siren Song Vineyard Estate and Winery
Culinary excursions with Holly Brown, a.k.a. the "Siren in the Kitchen," feature themed cooking classes in a Provencal style commercial kitchen at Lake Chelan's Siren Song Vineyard Estate and Winery. Here, participants create themed multi-course meals like Harvest Menu or Holiday Entertaining. Then the fun part— the class is followed by a shared meal and wine pairings. Holly describes her training thus, "I've always been a curious cook with a love of entertaining.  I travel extensively and had an excellent culinary education at the Alain Ducasse cooking school in Paris, and the Culinary Institute of America in Napa. I've also trained with a variety of Michelin star chefs in their restaurant kitchens in France." She uses fresh ingredients, simply prepared, and beautifully plated. She adds, "My husband, Kevin Brown, and I bring our food and wine passion together; he makes the wine, and I design our menu, culinary events, and teach the cooking classes. He calls me his Siren in the Kitchen, so the name kind of stuck."
---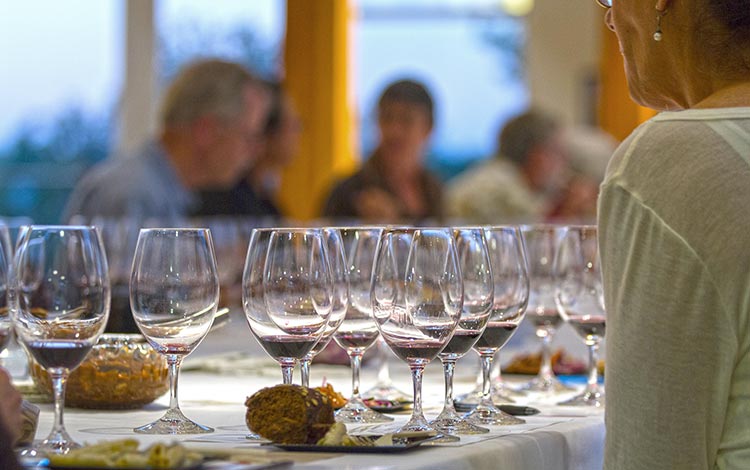 Walter Clore Wine & Culinary Center
"Tasting under blind conditions removes all bias a taster might have for or against a label, a winemaker, a brand, the price point, or the vintage," says Abbey Cameron of the Walter Clore Center. "It's the perfect way to see what your palate truly prefers." For this class, wine educators select a featured varietal, and each participant tastes six examples of that varietal made by different producers, to explore and compare. The wine educator guides participants through a tasting, comparing the sight, aroma, flavor and structure of the wines, and discuss their preferences, dislikes, and opinions. The big reveal comes after everyone has voted on a favorite. "We have had winemakers attend the class who knew their own wine was one of the six, and only one winemaker has identified her wine correctly!" says Abbey. Workshops are held the first Thursday and the 2nd Saturday of the month. They also offer custom times for groups between 10 and 16 people. Cost: $30 per person.
---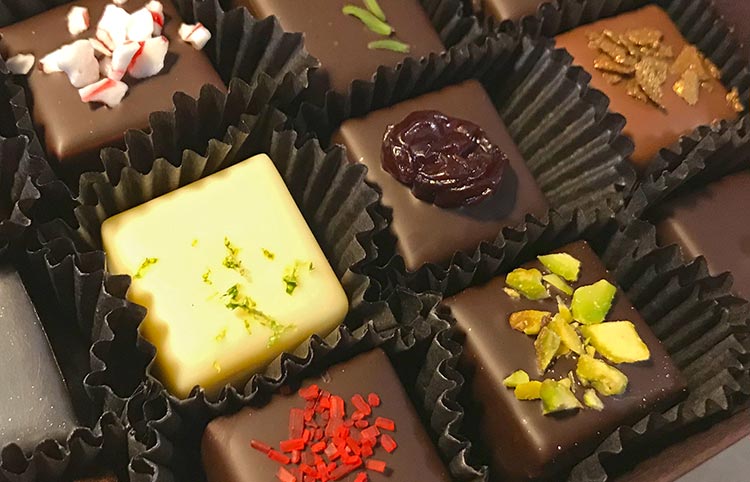 Northwest Cellars
Merlot paired with orange-thyme truffle? Sign up for this Kirkland winery event where you taste six handmade truffles from Brugge Chocolates paired with six wines. Northwest Cellars owner Bob Delf calls it "Chocolate and Wine: The Two Basic Food Groups." The tasters sip the wine, then a bite of the chocolate, then another sip of wine, looking for how the feel and flavor of the wine and chocolate change and enhance each other. Says Delf, "I enjoy the complexity of pairings, and the surprises you get when something is fabulous that you never expected." They perform two to three of these events each year.
---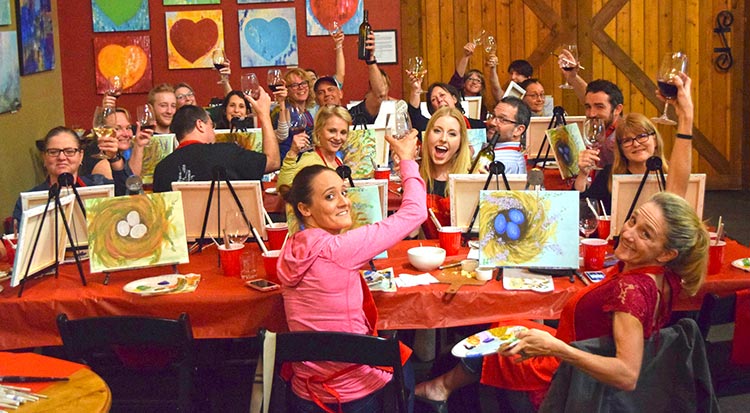 Take a Painting Class
Corks and Canvas Events
Taste award-winning wines, paint a picture, and hang out with friends for a couple of hours at a Corks and Canvas painting party (events are held at over 20 wineries in Washington). Fee includes the first glass of wine (for a little inspiration!) plus all your painting supplies. A local artist provides gentle and informal step-by-step instruction of the featured art. At the end, you walk away with your very own masterpiece and a sense of accomplishment. "We don't offer painting classes, we offer painting parties," says C&C co-founder Stefanie Hare. "Our goal is for people to explore their creativity in a fun and non-intimidating social setting and the opportunity to taste Washington State wines." No experience is necessary because this is a paint party as opposed to a serious paint lesson.
---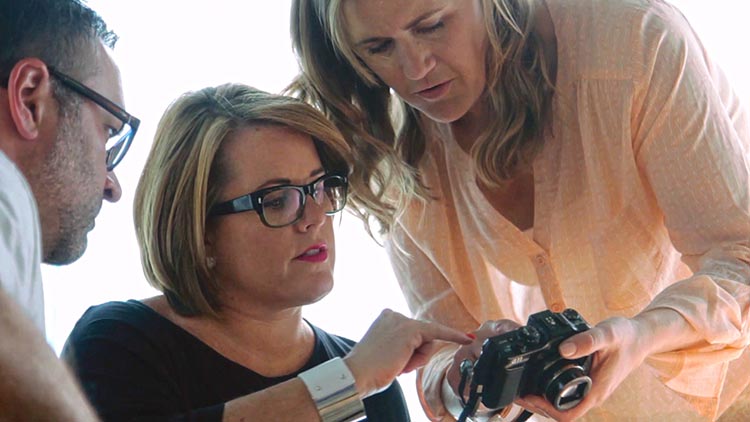 Cork and Click Wine Tours
Chill over a glass of wine while learning how to take professional photos at classes taught by instructor
Christiana Childers at rotating Woodinville winery locations. "These classes take the intimidation out of photography," she says. "In the basic photography class, we break down photography terms into practical applications using hands-on exercises so you learn by doing." Master the three basic tricky things you can do to control lighting: aperture, shutter speed, and ISO. Christiana adds, "We do tastings throughout the class. For example, at Cave B Winery, they tell us about the wine, pour it, and then I teach the class. People leave with a connection to the winery as well as learning about photography."
---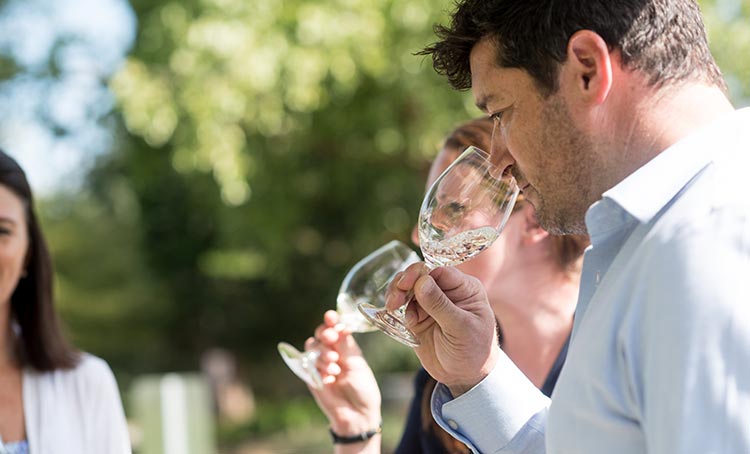 Columbia Winery
Wow your friends with your wine knowledge from this 90-minute class, Exploring What's in a Glass, taught at Woodinville's Columbia Winery. Shelly Fitzgerald, an American Wine Expert (AWE) and one of the state's most approachable wine educators will show you how to evaluate and taste wine like a professional. You'll gain a higher understanding of "winespeak," not to mention a background on wine growing regions throughout the world, and even winemaking in general. Discover the proper wine tasting techniques of smell, sip, taste, and evaluate and learn the language of wine. Learn why you "aromatize the esters" before you take a sip (also known as swirling), why white wines darken with age and red wines get lighter, and more.
---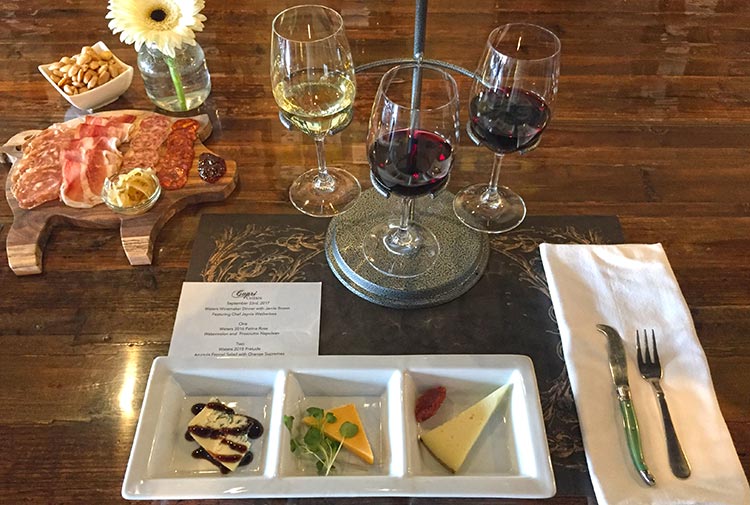 Capri Cellars Bistro & Wine Tasting Room
Make a reservation at Capri Cellars in Issaquah for their signature six-course wine and cheese pairing experience featuring some of the Northwest's highest-rated wines. A wine steward will fill you in with descriptions of the wines and the cheeses they're paired with, and then lets you enjoy them at your leisurely pace. Once you've finished the first three samples, you're treated to a second round of pairings. Includes rustic crackers, charcuterie, Marcona almonds, marinated Italian olives, and salted caramels. An enlightened way to savor superb wines matched with cheeses. Reservations 48 hours in advance are required.
---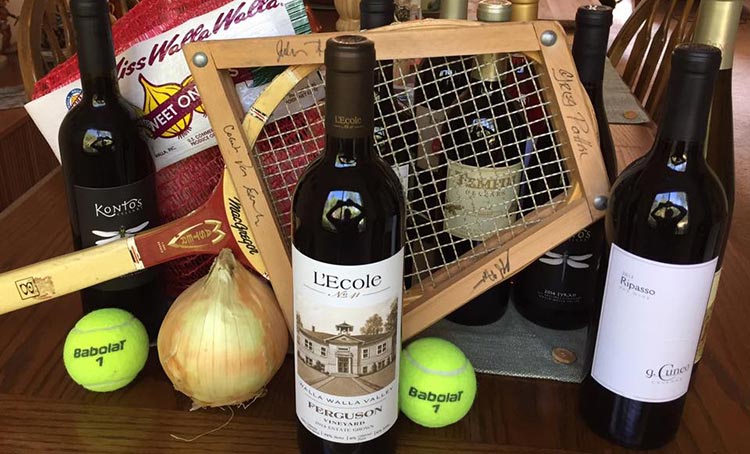 Walla Walla
For tennis, wine, and gourmet food aficionados, this camp has it all. The Walla Walla Tennis and Wine Camp is a retreat that serves up three to four days of tennis for players of all levels, with more than 12 hours of instruction from top college coaches and tennis professionals on the Whitman College campus courts. Off court, the "campers" meet some of Walla Walla's top winemakers, complete with chauffeured winery and vineyard tours and guided tastings, topped off with a memorable five-course wine-paired winemaker's dinner. Camps held from June through October. Registration for June 2018 classes starts in December 2017.
---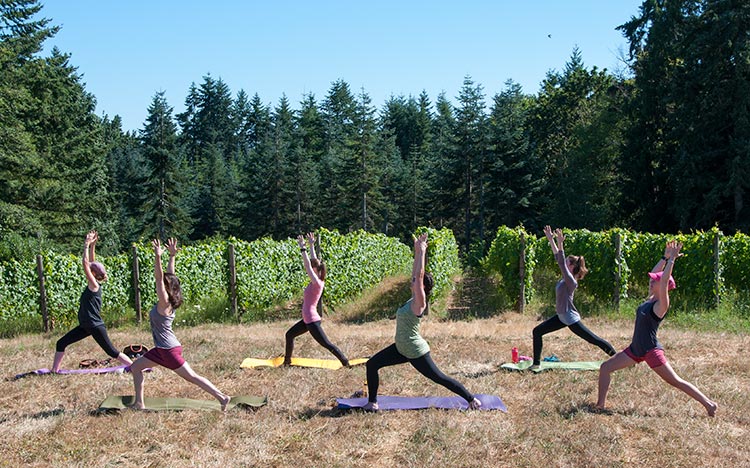 Bainbridge Vineyards
Yoga classes are trending at wineries across the state, with classes being held in barrel rooms and wine cellars, even vineyards. At Bainbridge Vineyards, for example, yoga fans tote their mats into the estate vineyard amid a meditative backdrop of evergreens and afterward partake in wine tasting. Yoga guru and instructor Jackie Elliott says, "I love bringing yoga outside because so much of what we're trying to get while on our yoga mat is awareness of the moment, taking it all in. We get to connect with so much while we are in the vineyard and tasting the wines after—experiencing the land it was created from—is very special." Check around with your local wineries to see who might be offering classes.
---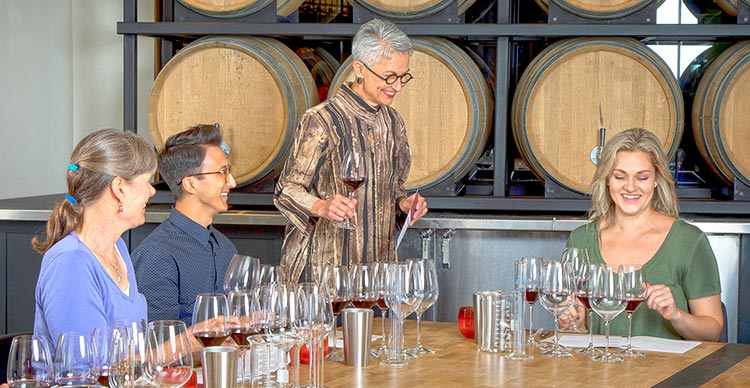 Chateau Ste. Michelle
Create your own red wine blend while experimenting with different varietals at Chateau Ste. Michelle's blending class. Intended for connoisseurs and novices alike, this unique, hands-on journey starts with tastings of five different wines from the winery's Cold Creek and Canoe Ridge Estate vineyards, then mixing them to suit your personal taste. Taste, blend, then do it all over again until it's just right for your palate. Complete the experience by creating your own custom label, then proudly take it home to share with family and friends.
---