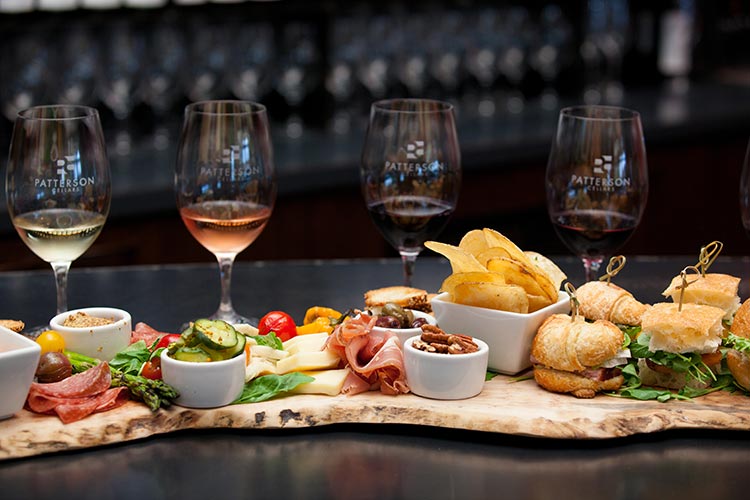 One year ago we reported on Woodinville-based Patterson Cellars opening a room in Leavenworth. The inventive winery partners of John Patterson and Stephanie Cuffel Stewart have kept busy, most recently opening a fourth tasting room, this one in Seattle's SoDo District (south of downtown) located on First Avenue South.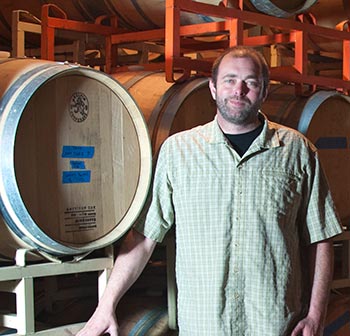 For those readers whom have yet to discover this veteran Woodinville winery, below is a quick primer on all four locations where you can taste and explore the wide array of offerings from Patterson Cellars, including their new food pairing "experiences."
Woodinville Warehouse District
What: Home of the winery and original tasting room, where guests can get a glimpse of the winemaking action.
Where: 19501 144th Ave. NE, D-600, Woodinville WA
Visit: Open Fri-Sun
Woodinville Hollywood Hill District
What: Features seated tastings and valley views from the patio with live music on Friday and Saturday nights
Where: 14505 148th Ave. NE, Woodinville WA
Visit: Opens at noon 7 days a week
Leavenworth
What: A hidden gem in the Bavarian-themed town that ranks as one of the top tourist destination in the Pacific Northwest. Tastings are offered in an underground wine cellar.
Where: 217 9th Street, Leavenworth WA
Visit: Opens at noon 7 days a week
SoDo (South of Downtown Seattle)
What: This metro tasting room brings wine country to Seattle in a modern, lofty space with outdoor seating located in a multi-tenant property that houses nine Washington wineries.
Where: 3861 First Avenue South, Seattle WA
Visit: Open Thur-Sun
Flights at all tasting rooms include a sample of five to six wines and wine education from the friendly staff. The collection includes robust red blends, elegant single varietals, classic whites, lively Rosés, sparkling wines and lush dessert wines.
Enhance Your Wine Pairing Experience
Yet wait, there's more to taste—to fully appreciate the depth of John Patterson's wines, treat yourself (and a friend or group) to one of their thrilling new pairing "experiences." Each is served with a flight of thoughtfully paired wines that elevate the food bites, whether savory or sweet.
Editor's note: Currently only the chocolate pairings are available at all four locations, the others are limited to Woodinville locations.
Chocolate Pairing Experience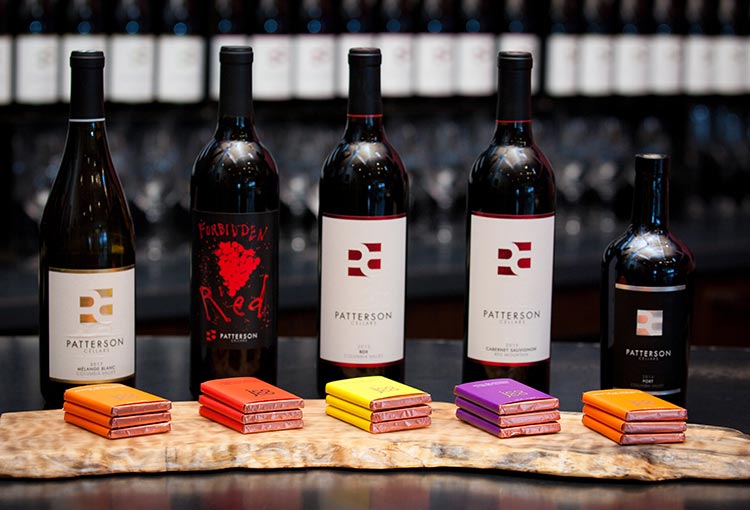 Celebrate your decadent side with wines paired with culinary-inspired chocolates. A flight featuring five winemaker-selected wines are served with distinctive, culinary-inspired chocolates from Seattle chocolate company, jcoco. The staff will walk you through each pairing for an educational and unique wine tasting experience.
Charcuterie & Roasted Vegetable Pairing Experiences
(Pictured at top of this article.) Savor the ultimate culinary experience with a lavish selection of charcuterie and roasted vegetables, olives, aged balsamic, crostinis and gourmet bites that elevate the paired wines with their balance of flavors and textures. Served with five carefully selected wines, the flavor and textures of each pairing combine to create a heightened experience for the senses. And if you are so inclined, enhance your tasting experience by adding a selection of Heritage mini sammies and roasted garlic and basil potato chips.
Cheese Pairing Experience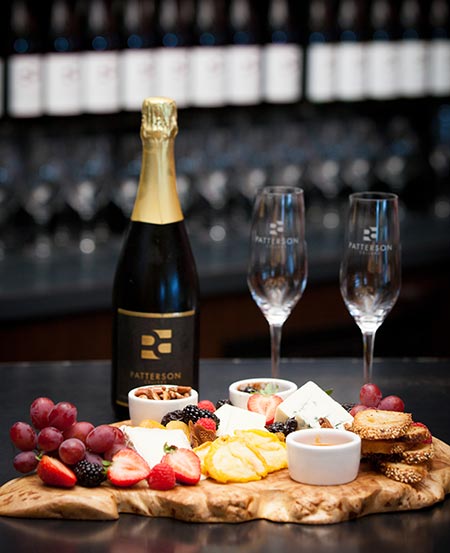 Indulge in a beautiful cheese board loaded with local and European cheeses, fresh in-season fruit, crostinis, specialty nuts and other goodies. Sample five current release and reserve wines with an artisan cheese board served with Rare Tea Cellar French dried apricots, golden raisins and figs, caramelized pecans and more.
Editor's note: The Cheese Pairing Experience is a match made in heaven alongside Patterson Cellars 2017 Blanc de Blancs Sparkling Chardonnay. This dazzling, food-friendly sparkling wine offers generous aromas of spiced apples ready-for-baking and a creamy, plush mouthfeel with vivid flavors of earthy minerality, spice and toasted almond slivers draped around zesty citrus that adds appeal to the finish.
Editor's Choice – Outstanding (91-94 pts.)
Visit Patterson Cellars at their website here or read about this winery's unique roots at the center of Woodinville's wine scene in this article.