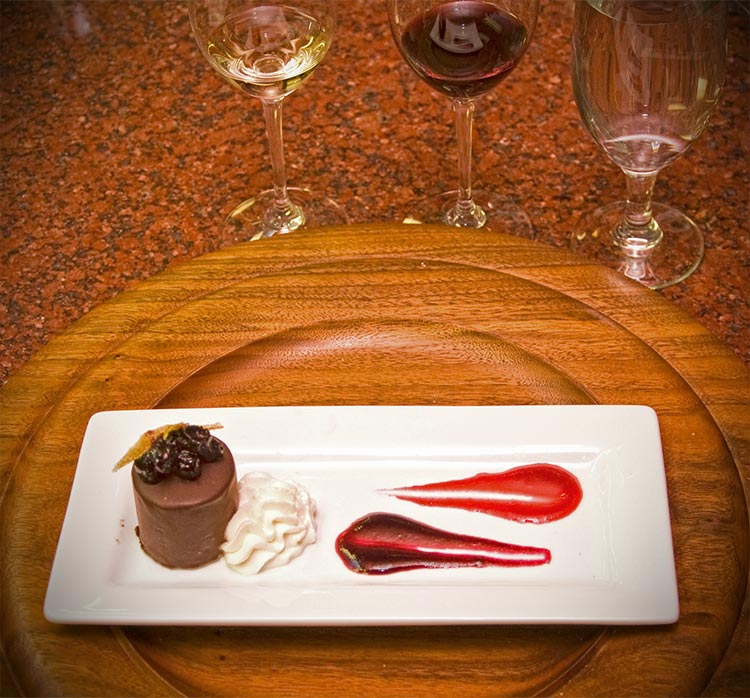 Wine Yakima Valley association will hold its annual Red Wine & Chocolate weekend over three days this year from February 15-17, 2020. As the oldest wine growing region in Washington, wineries from Yakima, Zillah, Prosser and Red Mountain will be offering a weekend of divine decadence with a Premier Pass for $35, the only way to experience the depth of the Yakima Valley during Red Wine & Chocolate weekend.
Red Wine & Chocolate weekend presents wines from premier and boutique wineries with gourmet chocolates, hors d'oeuvres and memorable weekend experiences. The winemaking experts of the Yakima Valley know their wines intimately and have been thinking of the perfect pairings since the grapes were first crushed.
Premier Pass holders will receive access to exclusive pairings, library tastings and tours not available to the public. The pairings can continue as the wines featured are available to take home for deep discounts for Premier Pass holders.
The $35 Red Wine & Chocolate Premier Passes can be purchased in advance at wineyakimavalley.org.
Yakima Valley wineries recommend these 7 pairing techniques and suggestions:
1. Take Your Time
Taste the chocolate and allow it to melt on your tongue just prior to sipping wine.
2. Tannins Don't Mix
Avoid wines and chocolates that are overly tannic in nature, which compete with each other and result in a muddled and flat combination.
3. Salted Loves Sweet
Buttery or sweet whites pair exceptionally well with salted milk chocolate.
4. Smooth and Savory
Wines with savory notes, such as smoke, wood or meaty qualities, are outstanding when paired with chocolate with a smooth texture and similar savory notes, such as leather, cheese or smoke.
5. Bold and Beautiful
Bold, full-bodied wines pair very well with chocolates that are hearty and rustic in texture with a similarly pronounced flavor.
6. It Takes Two
Wines or chocolate with similarly distinct notes, such as black pepper, can be mutually enhanced when paired together.
7. Go Nuts, Fruity or Berry
The easiest method for a successful pairing is to select chocolates that contain berries, dried fruit or nuts.