A closeup look at the personality behind wine grape pioneer Dr. Walter Clore and the everlasting effects of his work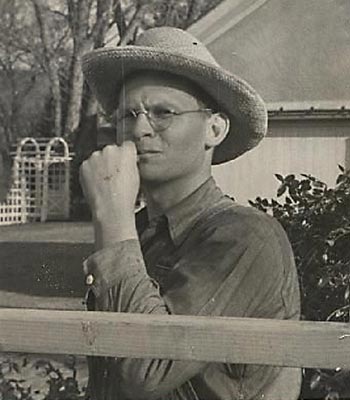 It could be said of the late Dr. Walter Clore (1911-2003) that he was a study in contrast. It was no secret he grew up during Prohibition in a teetotaler Methodist family, yet later in life he would champion the belief that Vitis vinifera could be successfully grown in the rich volcanic soils of eastern Washington and produce stunning world-class wines.
His early work on wine grapes began in earnest in 1937 in Prosser where he was hired as a horticulturist by Washington State University to study the effects of irrigation on agriculture in the arid desert of the Columbia River Valley. When he retired nearly forty years later, Clore had overseen test plantings of 126 wine grape varieties.
But retirement in the mid '70s was just the beginning for the tireless grape researcher. He spent the next two decades helping local wineries survive amid fierce competition from California wines that then dominated the marketplace.
For his service, the state legislature passed a resolution officially recognizing Clore as the "Father of the Washington Wine Industry." The resolution was signed on February 12, 2003, just over a week after he passed away at age 92. Despite his legendary status, peers remember the energetic Clore as congenial and good-humored.
"Walter Clore was a wonderful, charming man and a consultant for Ste. Michelle for many years," says Ted Baseler, president and CEO of Ste. Michelle Wine Estates. "He advised the company to plant the Cold Creek vineyard, which remains one of the best in the state."
When Ste. Michelle's Columbia Crest winery introduced the Walter Clore Private Reserve in 2001, Baseler wanted the sales force to meet the man behind the label's inspiration. "He came to our National Sales Meeting even though he was in poor health," recalls Baseler. "I proclaimed the wine named after him would be a sophisticated Bordeaux blend that would represent the [winery's] best. He stood up from his walker and asked for the microphone. He said it was a great honor, but that his favorite wine was Riesling."
Kay Simon of Chinook Wines remembers his enthusiasm and down-to-earth nature. "Walt and Irene were very generous people, who made newcomers feel welcomed to Prosser and the Washington wine industry," she says. Simon was also influenced by Clore's findings. "From his years of variety trials we were led to plant Cabernet Franc at our winery site."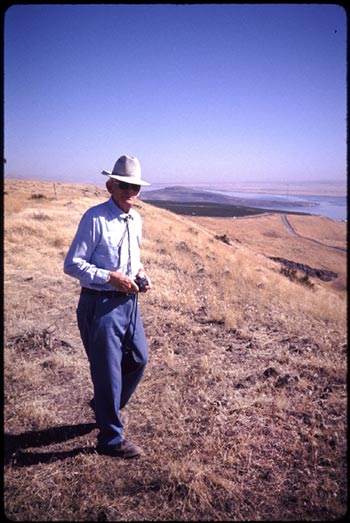 Countless wineries gained extra ground, thanks in part to Clore. "I'd say that Walt, through the vineyard, had a lasting effect upon my career," says Rick Small of Woodward Canyon. In the early '70s, Clore advocated introducing Cabernet Sauvignon to the Alderdale region (now the Horse Heaven Hills AVA). "These Cabernet plantings went on to produce amazing Washington cabernets from Andrew Will, Quilceda Creek and Woodward Canyon, as well as many other wineries," says Small.
Ron Irvine of Vashon Island Winery spent six years with Clore chronicling, "The Wine Project," published in 1997. The book details the state's rich winemaking history. Irvine fondly recalls Clore's "sense of humor, and his almost cackle, especially that which allowed him to accept others' human foibles, including his own."
Irvine admired Clore's collaborative spirit. "His leadership was non-threatening; [he had an] ability to bring together experts from different fields to work together, especially academic scholars," says Irvine. He points out that Clore's trust in him had a long-term effect. "I had a lot of choices in front of me after I wrote the book… but when I had a chance to purchase Vashon Winery, I jumped at it. I think I had gained the confidence to own my own winery."
Written by John Vitale
Archive photos courtesy of author/historian/winemaker Ron Irvine
Click here to read the touring article on the Walter Clore Wine and Culinary Center here.