WINE CLUB:
Carma Club—we offer two levels, "Classic" and "VIP"
• Classic: 6 bottles of wine per shipment (includes bottle discount of 20%)
• V.I.P.: 12 bottles of wine per shipment (includes case discount of 30% and free tickets to annual events at Mercer Wine Estates)
Note: Red-Wine Only Option – You may choose to only receive red wine in your shipments.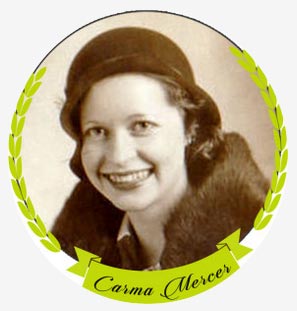 Carma Sharp Mercer was our memorable family matriarch and daughter-in-law of the first Mercer to settle in the Columbia Valley in 1886.  She was tough and determined, hard working and fun-loving, fond of friends and adventure. Our Carma Club is a celebration of that spirit and heritage.
JOIN IF YOU LIKE:
Carma Club delivers in more ways than one.  It's the inside track to the very best of Mercer Estates – exclusive wine offerings, member-only parties, special discounts and more.
ENVIABLE PERKS:
Carma Club is named after our Carma Mercer, our grandmother.
• Bottle and case discounts, including yearly case sales up to 50%.
• We host wine club exclusive member-only pick-up parties in the greater Seattle area and in our Tasting Room in Prosser.
• Variety of activities, dinners and parties on our farm and Prosser Tasting Room.
• No fee to join, no fee to cancel
SAVINGS:
20% off bottles and 30% off cases (may mix and match).
JOIN OR LEARN MORE:
www.mercerwine.com
VISIT & TASTE:
3100 Lee Road, Prosser, WA 99350
Phone: (509) 786-2097