Iberian varietal wines, a wave of new wineries, and an official new American Viticultural Area are part of what's trending on Washington's expanding wine scene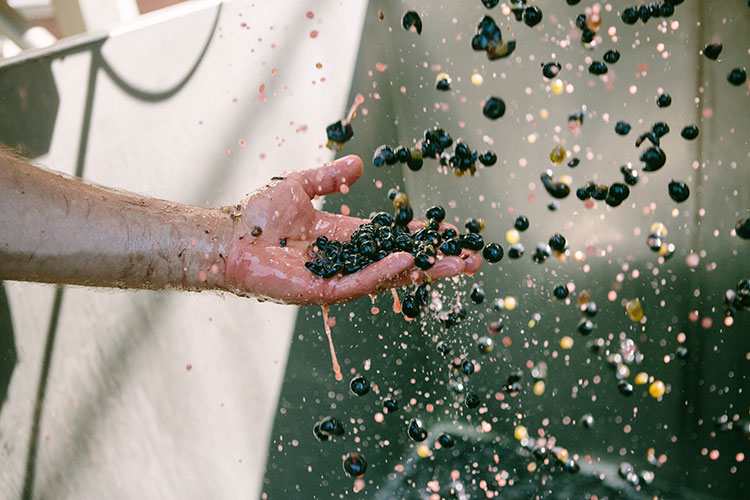 2016 was another warm, early harvest for Washington winegrowers and winemakers—the fourth straight.  While temperatures were certainly above average, 2016 was not nearly as hot as the record-setting year that preceded it.  One would never have known it judging from the first few months of the year when soaring temperatures got vine growth off to an early start.  By the end of May, it looked to be another record-breaking year for heat accumulation.  Come mid-June cooler temperatures prevailed and continued through harvest.
Winemakers report another high quality vintage from Washington, with crop loads coming in heavy.  According to sources at Ste. Michelle Wine Estates, the largest wine producer in the region, Washington is poised to break its previous record of 227,000 tons set in 2014, projecting a total statewide crop somewhere between 275,000 and 280,000 tons. "It's normal for Washington to enjoy extended hang time, but this year we had about three weeks more than normal," said Juan Muñoz Oca, winemaker for Columbia Crest. "It's been remarkable to see so many wines with such richness and complexity, but yet with relatively modest alcohol."
State Tops 900 Wineries
Washington continued to grow at a brisk pace, topping 900 wineries and 55,000 acres of vineyards planted to date.  The growth is astonishing considering that in the year 2000 there were less than 200 wineries and less than half the planted acreage.  How high can these numbers go?  With seemingly no end in sight to the state's growth, expect Washington to top 1,000 wineries in the next several years and for the state to exceed 75,000 acres planted sooner rather than later.
Cabernet Is King!
A year after losing its throne to Riesling, Cabernet Sauvignon was back on top in 2015 as Washington's most produced vinifera grape in terms of total tonnage, according to the most current statistics available.  With Washington becoming increasingly known for the quality and value of its Cabernets, look for Cabernet acreage and tonnage to increase in the years to come.  Could Cabernet become a signature variety for Washington?  Signs point to 'yes' but don't expect the industry or winemakers to get pigeonholed anytime soon.

Pace Of Development Picks Up In Walla Walla Valley
The Walla Walla Valley has long been a center of winemaking in Washington.  Increasingly, however, the area is also becoming known for its vineyards.  Willamette Valley Vineyards broke ground on a new winery, named Pambrun, in the southern part of the valley in 2016.  This part of the valley is home to the large, sprawling SeVein project, which will nearly double the valley's wine grape acreage once it is fully planted.
Wineries that have recently purchased land in this area include L'Ecole N° 41, Figgins Family Wine Estates, Betz Family, and Doubleback among others.  Meanwhile, a group of international investors is planting Eritage Vineyards north of town.  With plenty of acreage left to plant, the Walla Walla Valley is sure to remain a focus of Northwest viticultural exploration in the years to come.
New Growing Region Approved
Washington received its 14th federally approved wine grape growing region in 2016, the Lewis-Clark Valley American Viticultural Area (AVA).  This bi-state appellation is 306,658 acres in size and spans the area surrounding Lewiston, Idaho and Clarkston, Washington.
This is Washington's fourth appellation that spans a state border, joined by the Columbia Gorge, Walla Walla Valley, and Columbia Valley, all which dip into Oregon.  Petitioners are busy working on more appellation applications even as this issue goes to press, so anticipate more federally approved growing regions in the years ahead.
Hotspot For Outside Investment
As the state's wine industry continues to expand, Washington has increasingly become a hotspot for outside investment.  Crimson Wine Group, headquartered in Napa Valley, purchased Walla Walla's Seven Hills Winery early in January of 2016.  Crimson also owns the Washington-based Double Canyon Winery as well as Archery Summit in Oregon's Willamette Valley.
Additionally, in October, Constellation Brands (the world's largest wine producer and owner of Hogue Cellars) purchased the Charles Smith Wines collection of five labels for a staggering $120 million that include Kung Fu Girl Riesling, Chateau Charles Smith, Boom Boom Syrah, Eve Chardonnay and Velvet Devil Merlot.  This acquisition moves Constellation Brands up the ranks as the third largest wine producer in the state behind local giants Ste. Michelle Wine Estates and Precept Wine.  Without doubt, the secret is out on Washington, and the coming years are sure to see an increasing number of investments in vineyards and wineries.
Wineries Come To SoDo and Pioneer Square
A large number of Eastern Washington wineries have opened up satellite tasting rooms in Woodinville on Seattle's Eastside in recent years, jockeying for position to be closer to the city's large population.  This year there's been an influx of wineries planting their flags closer to Seattle proper.  SoDo Urbanworks is a group of tasting rooms that include Waters Winery and 21 Grams, Structure Cellars, Full Pull Wines, Kerloo Cellars, Sleight of Hand, Rôtie Cellars, and Latta Wines.  The tasting rooms are located just a short distance south of Safeco and Qwest Fields.
Meanwhile, in Pioneer Square, Crimson Wine Group opened The Estates Wine Room, which includes Seven Hills Winery, Double Canyon and Archery Summit.  As the state's wine scene continues to grow, look for more and more wineries to move into the city limits to be as close as possible to Seattle's large consumer base.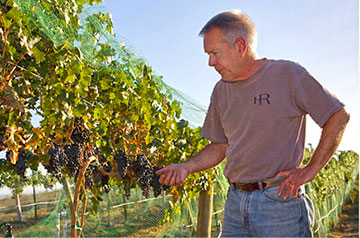 Iberian Peninsula Varieties Make Their Way Into Washington
Washington has long been home to varieties native to Bordeaux and the Rhône Valley.  From Bordeaux we have the likes of Cabernet Sauvignon and Cabernet Franc; from the Rhône, Syrah and Grenache. Increasingly, however, the state is seeing wines being made from Iberian Peninsula (Spain, Portugal) varieties.
Tempranillo is certainly the most popular at present but others include the likes of Graciano, Tinta Cão, Touriga Nacional, and Souzao.  Some of these are being made into red table wines while others are being made into Port-style dessert wines.
Could one or more of these varieties become the next big thing in Washington?  Only time will tell.
---
Written by Sean P. Sullivan
Sean P. Sullivan is editor of Washington Wine Report, an independent blog on the wines of Washington State founded in 2007.  He writes for magazines that include Wine Enthusiast, Vineyard & Winery Management and Edible Seattle.

---