Napa Valley players, new appellations, and a love affair with Rosé are included in our annual review of the hottest trends at the forefront of Washington wine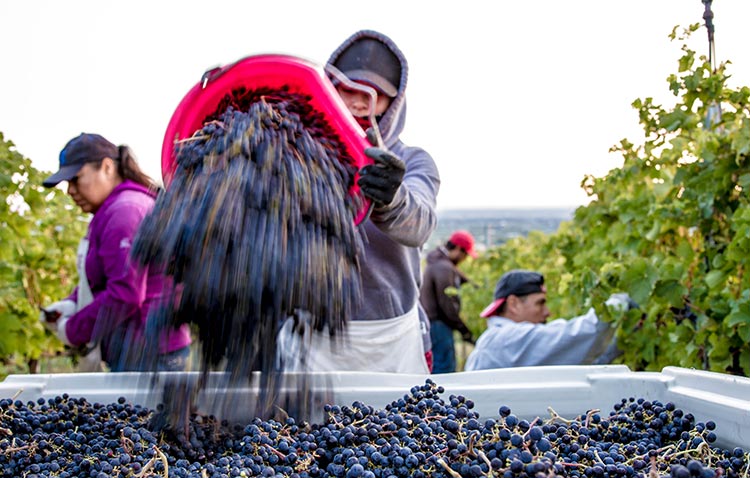 WASHINGTON saw one of the warmest growing seasons in state history in 2015, with temperatures June through August hovering well above historical averages.  While statewide wildfires and winter damage in some areas of the Walla Walla Valley gave cause for concern at times, 2015 looks to be another record year for wine grape production, thanks both to the warm weather and an escalation of new vineyard plantings coming online.  With many growers and wineries continuing to ramp up production, the future remains bright for the Washington wine industry.
Red Mountain On The Rise
Red Mountain, the state's smallest American Viticultural Area (AVA) at 4,040 acres in boundary size, underwent explosive growth in 2015.  The Vancouver B.C.-based Aquilini Investment Group planted a staggering 500 acres of vines on land they purchased at auction in late 2013.  This dramatically increased the appellation's planted acreage, which previously had stood at about 1,500.  Additionally, at the beginning of the year, Red Mountain grape growers began receiving water from the Yakima River, a project that had been five years in the making at a cost of $19.2 million.  With more land planted, more irrigation, and groups like Napa-based Duckhorn taking their Red Mountain label Canvasback nationwide, expect Red Mountain's prominence to rise in the years ahead.
Mr. Smith Comes To…Seattle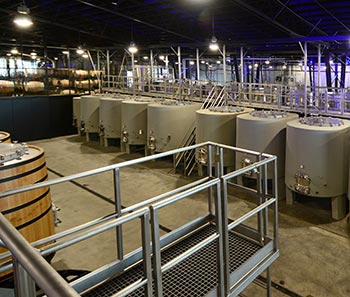 Outsized winemaker Charles Smith (K Vintners, Charles Smith Wines, Sixto, Secco, Wines of Substance, Charles & Charles) relocated his winemaking facilities from Walla Walla to the Georgetown neighborhood of Seattle.  Smith's Jet City production facility and tasting room, which looks out onto Boeing Field, is a gargantuan 32,000-square feet in size, making it one of the largest urban wineries in the country.  While Woodinville and the surrounding area has long been known for its abundance of tasting rooms, an increasing number of wineries are showing an interest in Seattle proper.  With Charles Smith planting his flag there, others are sure to follow.
Walla Walla Valley Gets Its first Sub-Appellation — And It's In Oregon
Since Christophe Baron first planted grape vines in The Rocks in 1997, this area of the Walla Walla Valley has been a hotbed of viticultural activity.  Part of an old alluvial fan that left fist-sized cobblestones as deep as one can dig, the area is known for its savory Syrahs, which are filled with aromas and flavors of earth, mineral, and funk.  In 2015, the Rocks received its own official AVA status as The Rocks District of Milton-Freewater, named after the town closest to the area.  For Washington wine lovers, there's just one catch—every cobblestone of the new region is located on the Oregon side of the Walla Walla Valley.  With aggressive plantings going on all around the valley, expect more sub-appellations in the future.
Next Up, Lewis-Clark Valley Appellation?
Washington has another proposed appellation that is currently under federal review, the Lewis-Clark Valley American Viticultural Area.  If approved, this 300,000-acre growing region would span from Eastern Washington into Idaho and would become Washington's fourth bi-state appellation.  (Washington currently shares the Walla Walla Valley, Columbia Valley, and the Columbia Gorge AVAs with Oregon.)  The Lewis-Clark Valley appellation only has about 100 acres under vine, most of it in Idaho.  Federal approval would make it Washington's 14th AVA and Idaho's second.  With growers and vintners continuing to explore the state, count on more proposed appellations to follow.
Wine Science Center Open For Business
Washington State University's Tri-City campus opened the Ste. Michelle Wine Estates WSU Wine Science Center in 2015.  The capstone of the college's viticulture and enology program, this 40,000 square foot building cost an estimated $23 million, which was paid for by assessments on grape growers and wineries, as well as private donations.  The facility contains classrooms and teaching laboratories along with a state-of-the-art research winery, which crushed its first fruit this year.  By accelerating the viticulture and enology research being conducted in the state, this new center seems sure to help Washington's wine industry attract and retain the best and brightest.
Rosé Anyone?
While our friends in France have forever enjoyed the diversity of styles and food pairings associated with Rosé, pink wines have long languished at the bottom of many U.S. wine stores shelves.  Not so any more.  Rosé has become one of the hottest categories on the market, with a number of Washington producers jumping into the fray the past several years.  Some of these wines have become so popular they sell out almost immediately upon release.  Though some might see it as a fad, don't expect the revival to subside anytime soon.  These are quintessential spring and summer wines, and American winemakers—and consumers—have finally figured that out.
Outside Interest in Washington Continues To Surge
Recent years have seen an influx of interest in Washington from outside winemakers and wineries, and that trend continued in 2015.  Force Majeure announced that California winemaker Helen Keplinger (Keplinger Wines, Napa) would join their team as a winemaking and viticultural consultant.  Keplinger is one of the brightest stars on the U.S. wine scene and her work here should help raise the quality and profile of not just this winery, but Washington wine in general.  Meanwhile Oregon's Willamette Valley Vineyards announced that it had purchased 42 acres in the Walla Walla Valley for a new wine project to be headed up by Jon Meuret (Maison Bleue, Domaine J. Meuret).  With Washington seemingly at a tipping point, we're sure to see more people investing in the state's wine industry.
Winemaking Supergroups?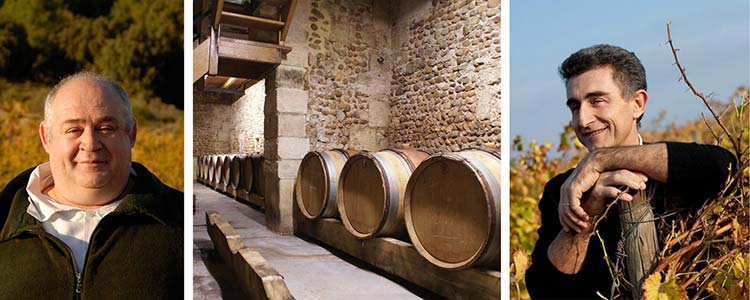 Back in the 1980s, musical supergroups were all the rage (think Asia, The Firm).  Flash forward to today where a number of wineries are joining forces to create new projects, such as Mark McNeilly (Mark Ryan Winery) and Trey Busch (Sleight of Hand) with Underground Wine Project and Sean Boyd (Rotie Cellars) and Spencer Sievers (El Corazon) with Swordfight. The most intriguing new partnership birthed this year is Tenet Wines.  Tenet brings together Chateau Ste. Michelle with two Rhône Valley icons, Philippe Cambie and Michel Gassier.  The project focuses on producing a Syrah and a Grenache-Syrah-Mourvèdre blend using Washington fruit.  Ste. Michelle's Eroica partnership with Germany's Dr. Loosen established back in 1999 has helped elevate the profile for Washington Riesling.  Will Tenet do the same for Syrah?
Written by Sean P. Sullivan