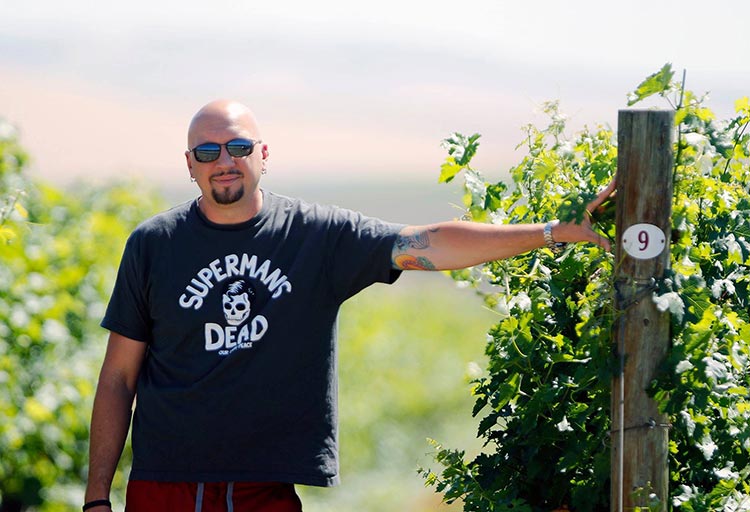 Brad Binko: Happiness Creator
Favorite Varietal or Blend:
Syrah
Favorite Wine & Food Pairing:
Lamb and Merlot Boom!
Top Wines To Taste Now:
• 2015 Eternal Rocket Man Red
• 2016 Eternal Bliss Fortified Syrah
• 2015 Drink Washington State Carmenere
What I Like Most About Washington Wine:
I love how we retain acidity with the cool nights but can still produce bigger wines in part from our heat units. I love how everyone supports each other in the wine community. Also, I just love saying I live in Walla Walla.
Two Walla Walla Tasting Rooms to Visit & Taste:
9 S 1st Ave (Downtown), and 602 Piper Ave (at the Airport)
Websites:
www.EternalWine.Com
www.DrinkWashington.Wine