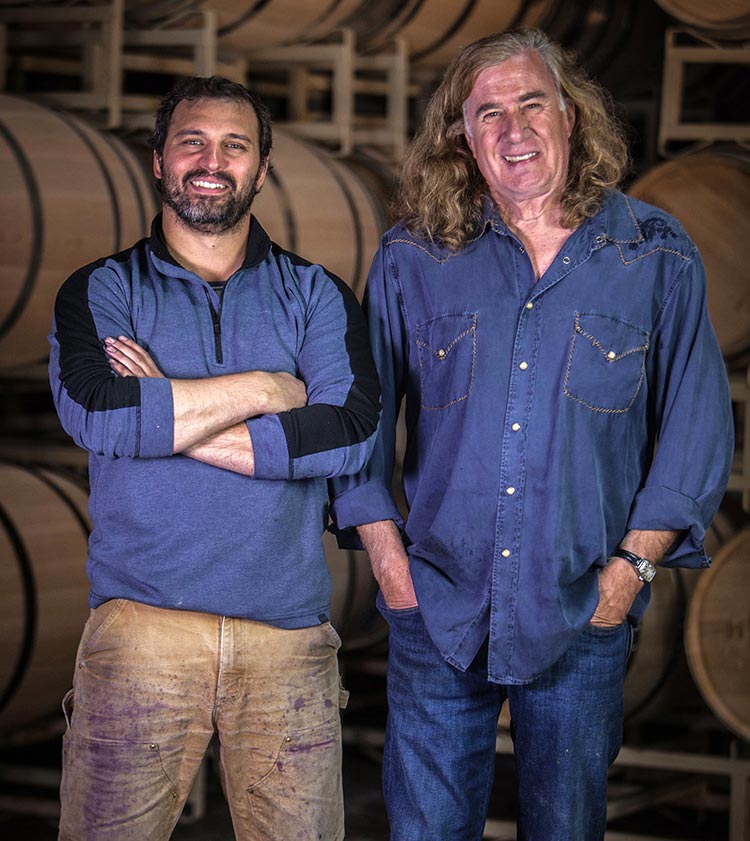 Chris Upchurch: Executive Winemaker
Jason Gorski: Winemaker
Favorite Varietal or Blend:
Chris: I like a million wines, that is why I travel all over the place. There are great wines of all varieties and blends from all over the world.
Jason: Bordeaux red blends like D2, our Merlot-dominant blend.
Favorite Wine & Food Pairing:
Chris: Chaleur Estate with duck
Jason: Chaleur Blanc (a barrel-aged Sauvignon Blanc/Semillon blend) with PNW cuisine, especially seafood with a creamy sauce
Top Wines To Taste Now:
Chris: From the library – 1999 Harrison Hill, 2001 Chaleur Blanc, 2007 Grand Ciel Cabernet Sauvignon
Jason: Current releases – 2014 D2, 2015 Chaleur Blanc, 2014 Four Flags
What We Like Most About Washington Wine:
Chris: The combination of ripeness and structure!
Jason: Washington State fruit delivers not only unbelievable quality, but also astonishing value at all price points. Our vineyards and winemakers produce truly world class wines.
Visit & Taste:
14421 Woodinville-Redmond Rd. NE, Woodinville  WA
Website: www.delillecellars.com