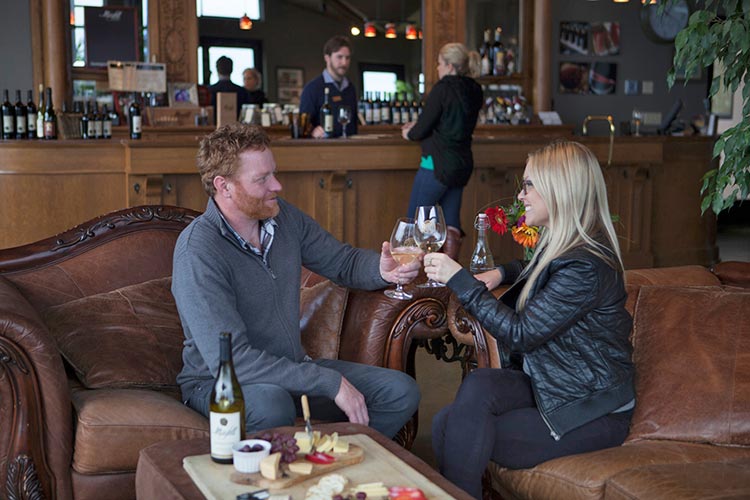 WINE CLUBS:
• Premium Club
• Taste of Maryhill Club
• Cool Wine Club
JOIN IF YOU LIKE:
Award-winning wines, year-round discounts, concerts and events
ENVIABLE PERKS & SPECIAL SAVINGS:
Premium Club members receive 25% discount on all bottled wine for the lifespan of the membership and 35% discount on all bottled wine twice a year. Other perks include early access to all of our award-winning varietals and exclusive wine club-only wines. Complimentary tastings for 2-4 guests in our Tasting and Reserve rooms, year-round discounts and additional "members-only" privileges, like advanced notice and first access to tickets for the Summer Concert Series, case specials and exclusive events.
Cool Wine Club members receive 15% discount on wine purchased at the winery, online, email or by phone. 25% discount on wine twice per year. Complimentary Tasting fee for the member and up to two guests in the main Tasting Room (Reserve Room not included).
Taste of Maryhill Club members receive 10% discount on wine purchased at the winery, online, email or by phone. 20% discount on wine twice per year. Complimentary Tasting fee for the member and up to two guests in the main Tasting Room (Reserve Room not included)
JOIN OR LEARN MORE:
www.maryhillwinery.com