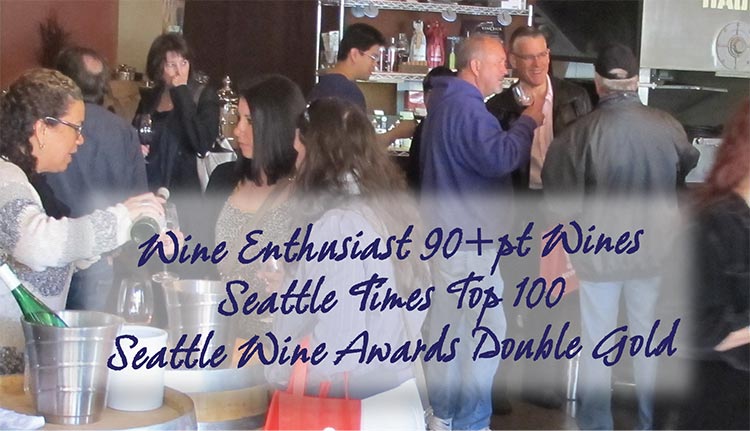 WINE CLUB:
• Peak One Wine Club
JOIN IF YOU LIKE:
Enjoying affordable award-winning wines crafted in our Woodinville winery.
ENVIABLE PERKS:
Membership includes complimentary tastings, first choice of new releases and library wines, including exclusive club wines. Club selections paired with food are released during a 4-day open house. They include 3 wines, pre-selected or member's preference, offered 3 times per year.
SAVINGS:
15% discount on all wine purchases, 25% on cases
JOIN OR LEARN MORE:
Come see us in Woodinville or visit www.elevationcellars.com