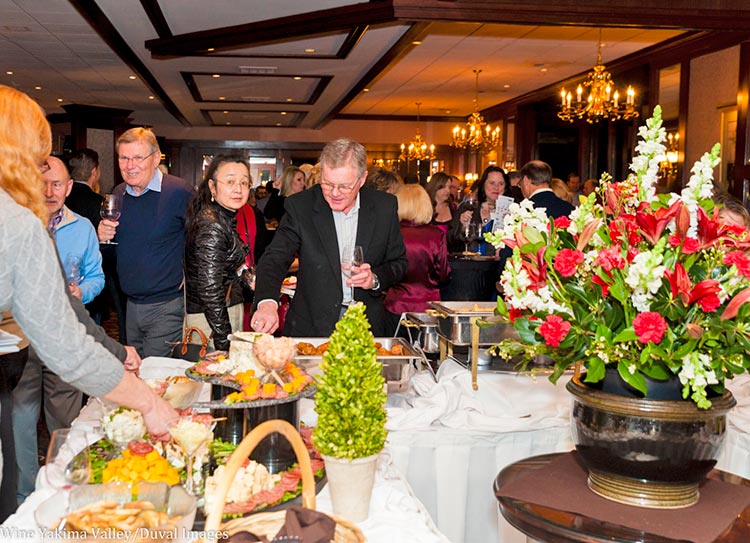 Yakima, Wash. — January 19, 2018 — If you love award-winning wine, Secret Crush is for you. Enjoy the Yakima Valley's highest-rated wines paired with the exquisite culinary talents of executive chef Greg Masset (of Masset Winery) at the Yakima Valley Country Club on Friday, February 16, 2018 from 6-9pm. This exclusive event will provide tastes of wines from the past, sneak peeks of wines to come as well as coveted pours only available during Secret Crush.
Secret Crush Event: February 16, 2018 from 6-9pm
Where: Yakima Country Club, 500 Country Club Dr, Yakima
Tickets: $75 (purchase tickets online here)
Red Wine & Chocolate Weekend Pass Combo: Save $10 on a combination pass that includes a Premier Pass to Red Wine & Chocolate Weekend.
The event will feature award-winning, 90-plus rated wines and gold medal wines from Yakima Valley winemakers and growers. Taste the difference of wines from vineyards grown in the western boundary of the Yakima Valley compared to those grown on the eastern side of the AVA.
A sampling of the featured wines at Secret Crush include:
• Hightower Cellars — 2014 Red Mountain Reserve 90 pts Wine Advocate
• Gilbert Cellars — 2013 Allobroges (92 pts Wine Spectator
2013 Reserve No 2. (94 pts Wine Advocate)
• Côte Bonneville Winery — 2012 Syrah (93 pts, Wine Enthusiast)
2010 Carriage House (91 points Wine Spectator)
2009 Côte Bonneville (94 points Wine Advocate)
• Elephant Mountain Vineyard single vineyard wines — 2012 Eleven Winery Mourvèdre (Best of
Class 2017 San Franscisco Int. show)
2014 Maryhill Winery Mourvèdre (Double Platinum)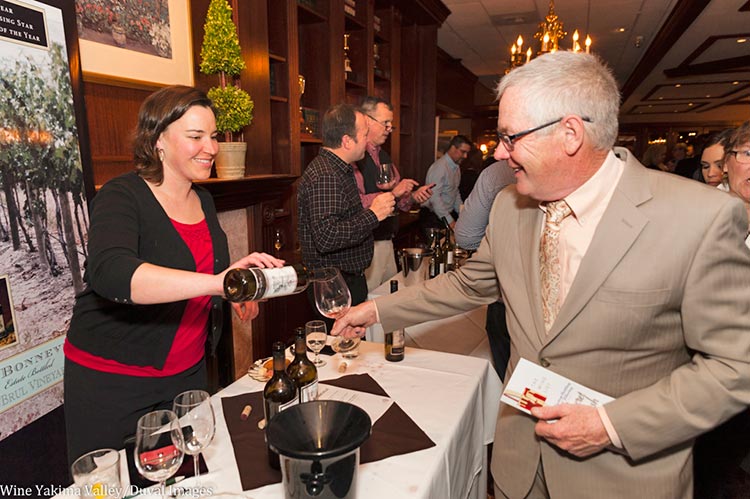 Continue your weekend with the Red Wine & Chocolate event:
As part of this Yakima Valley festival, wineries from Yakima, Zillah, Prosser and Red Mountain will be offering a Red Wine & Chocolate weekend of divine decadence from Feb. 17-19, 2018. This three-day weekend is the perfect time to experience the bold, intense wines that characterize this premier wine region and meet many of the Yakima Valley's most talented vintners. Order your Premier Pass, the only way to experience the depth of the Yakima Valley during Red Wine & Chocolate weekend.
Premier Pass holders receive access to exclusive pairings, library tastings and tours not available to the public. Purchase your Premier Pass and Secret Crush ticket at www.wineyakimavalley.org, If you want to make a weekend out of it, you can purchase your Secret Crush and Red Wine & Chocolate event pass as package deal for just $95 here.