After a year of heavy changes, Force Majeure looks to the future with the recruitment of Napa Valley winemaker Todd Alexander and a roster of all-star consultants.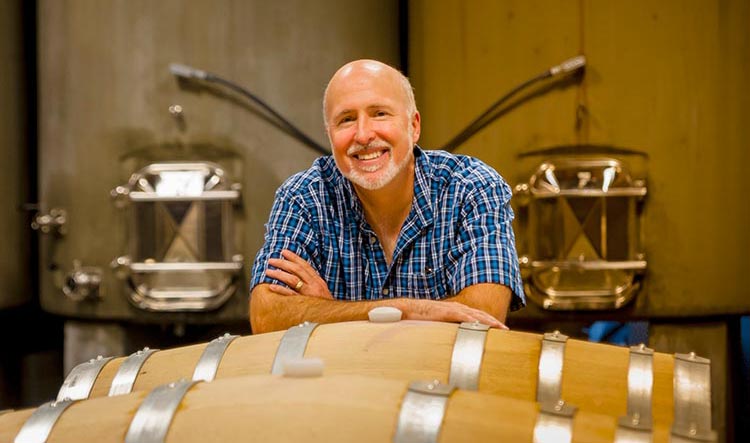 Winemakers have long traveled the world looking for a place to make their mark.  But when a winemaker leaves a cult Napa Valley winery and heads north to Washington to make wine, people take notice.
"I see a lot of potential in Washington," says Todd Alexander, who in 2008 landed in Napa Valley where he worked stints at Plumpjack and CADE, and more recently at Bryant Family, before taking a position as winemaker and general manager at Force Majeure Vineyards in Woodinville.  "I look five or ten years down the road and I see Washington becoming a major player."
What lured Alexander north to Washington was not necessarily the winery itself.  In fact, at the time of his hiring, Force Majeure had no winery production facility at all.
Rather, what caught Alexander's attention was in large part Force Majeure's singular estate vineyard on Red Mountain.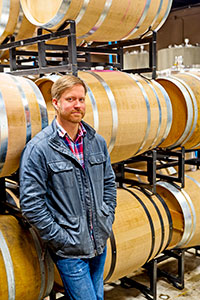 ESTATE VINEYARD
"It's an incredible site," says Alexander.  "There's really nothing like it.  There is so much potential there."
"I know of no vineyard that has as much attention to detail in just 13 planted acres," reinforces Force Majeure owner Paul McBride.  Former winery partner Ryan Johnson, who also served as vineyard manager at nearby Ciel du Cheval Vineyard, spent years obsessively designing and planting the vineyard.  Johnson stepped aside from both Ciel du Cheval and Force Majeure in 2013, with renowned grower Dick Boushey taking responsibility for overseeing the winery's estate site.
Instead of being planted on traditional square lines, as is the case at many vineyards, all of the plantings at Force Majeure Vineyard weave and wind according to a soil map.  The 20-acre piece of land contains nine distinct soil types planted to 26 different micro-plots, each with its own irrigation system, trellising style, and clonal selections to best match the site and soil.
In addition, about half the vineyard is not accessible by equipment because the rocky hillside is too steep—and closely planted with vines—so every task has to be done by hand, including the laborious process of hauling fruit out with buckets during harvest.  Dicey working conditions on the mountainous desert terrain include dealing with rattlesnakes, scorpions and lizards, even a few badger sightings.
"It is the ultimate challenge for me and my crew," remarks Boushey, a grower who is used to facing such obstacles.  "We are all working for the same thing—making great wine.  I deal with many of these challenges at other vineyards, but not all within one vineyard."
Alexander's enthusiasm about the possibilities at Force Majeure is apparently contagious, as he has already signed on star Napa Valley consultants Helen Keplinger and Bob Gallagher to assist with the project.  "They are really excited about it," Alexander said.  Force Majeure also intends to plant a second estate site on Red Mountain this spring.
The hiring of Alexander considerably sharpens the focus of Force Majeure—the winery's name is an expression for 'an unstoppable force'.  Previously, Force Majeure had used an unusual collective of winemakers for what was dubbed its 'Collaboration Series' wines.  Seven different winemakers each made wine in a particular style using fruit from Red Mountain's Ciel du Cheval Vineyard.  As the winery's estate vineyard came on-line in 2010, one of these winemakers also worked with the estate fruit.  However, each of these winemakers worked at their own wineries as well.  Now, with a full-time winemaker on board and the winery increasingly focused on its estate fruit, Alexander will head up all winemaking efforts across the winery.
"I wanted someone who could spend all of their time, passion, and energy really developing the qualities and characteristics of that vineyard," says McBride.  "You can't be forever dependent on other people who have their own projects.  This was a necessary step to get us to the next level."
While the Collaboration Series wines that have in large part defined the winery to date will go away, McBride leaves open the possibility for future collaborations.  "That DNA that Ryan and I started of people collaborating and working together, I don't want to lose that," McBride states.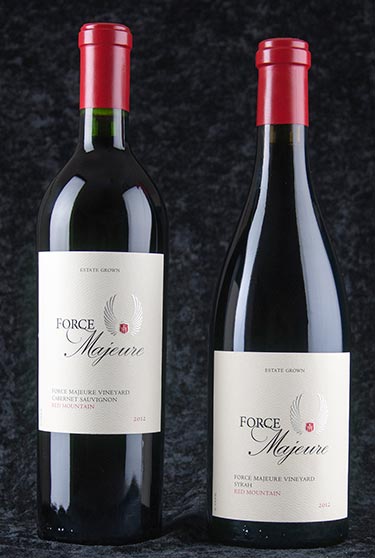 STATE-OF-THE-ART WINERY
In the fall of 2014, McBride built a 6,000 square foot, state-of-the-art production facility in Woodinville's Warehouse District.  The facility was completed right before harvest where Alexander crushed his first Washington fruit.
"What I want to do is make wines that have power, concentration, and intensity but aren't just beating you over the head with it," says Alexander.  "I want wines that have that elegant, classic side to them as well and that are going to age."
He sees Red Mountain fruit as a perfect fit.  "You get these wines that have great intensity but they are not out of balance," he said.  "They are complete and have density, layers, and really nice tannin."
While Force Majeure has no doubt evolved since its inception, first working with viticulturalist Ryan Johnson and the Collaboration Series winemakers to Todd Alexander now carrying the winery's banner, McBride says the winery's goal has been the connecting thread.
"Our goal has always been—and continues to be—to raise the bar for Washington State," says McBride.  "That goal hasn't changed at all.  That's what drives us.  That's our passion."  With the estate vineyard now fully on-line, a new production facility in place, and a dedicated winemaker in house, McBride believes Force Majeure is well positioned for the future.
"I believe in my heart that we have the climate and the soil here in Washington to create wines that compare with the best in the world," offers McBride.  "We've got the ability to really turn some heads on a world-wide scale."
For Alexander, that possibility is exactly why he came to the state.  "Washington wine is going to blow up at some point," he said.  "It's already happening.  I'm really excited to be up here."
Written by Sean P. Sullivan and photos by Richard Duval