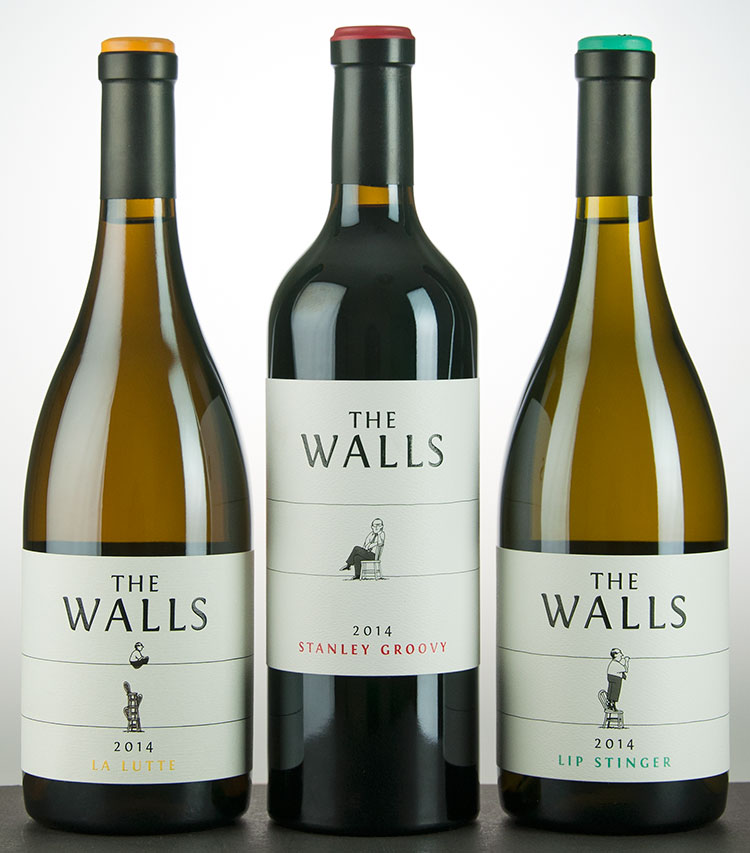 Software executive Mike Martin and winemaker Ali Mayfield admit they share an insatiable curiosity and passion for crafting great wine. Perfectionism might be added to the list, too, based on the mix of exciting reds and whites most recently sampled from this new winery in Walla Walla. If the wines could speak, they'd sound like an eloquent and enlightened conversation with the late great intellect and philospher Joseph Campbell, who once wrote, "Follow your bliss and the universe will open doors for you where there were only walls."
Mike and Ali see wine as a powerful force in bringing people together, and so conceived the winery's name as a play on a local nickname for the Washington State Penitentiary, the city's infamous landmark. "The contradiction between the freedom of this vibrant town and the confinement at Concrete Mama is an interesting one—and serves as a metaphor for the dual nature of walls, either psychological or tangible, in all our lives," explains Mike.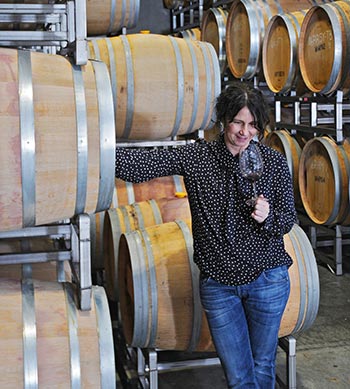 Ali had worked at a few of the area's most respected wineries, like Corliss Estates and Long Shadows. In 2013, she took a leap and made 30 barrels of her very own wine, without much of a plan, she admits, other than to make the very best wine possible.
That's when Mike walked onto the scene—he was an attorney for Microsoft, but was spending lots of time in Walla Walla, where a big, wine-centric dream was forming. He and Ali were introduced, and after a pivotal lunch, they teamed up with a business idea involving those promising 30 barrels. They had a plan to start small but it quickly grew, and next thing they knew they had created The Walls.
"We take a minimalist but precise and meticulous approach to winemaking grounded in the ideal that when we bring the finest quality grapes into the winery—and use the best barrels and equipment—our role is to vigilantly shepherd that fruit into becoming the wine that it wants to become," says Mike.
Tour and taste: Their Walla Walla tasting room is just outside the historic downtown corridor – look for the gigantic Stanley Groovy silhouette on the outside (drawn by renowned cartoonist Joe Dator), the brand's unofficial mascot. $10 tasting fee, refundable with bottle purchase. Located at 1015 W. Pine Street, Walla Walla. Open Thurs-Sun 12-5pm and by appointment, (509) 876-0200. Visit the website at www.thewallsvineyards.com.
—The Editor
Below are five releases reviewed for the Summer 2017 print issue of the magazine:
The Walls 2014 The Ramparts, $46
Editor's Choice – Outstanding (91-95 pts.)
Styled in the tradition of Châteauneuf-du-Pape, this red blend of Grenache, Mourvedre, Syrah and Counois is brooding and powerful. Built with open-knit texture and finely integrated tannins that weave back and forth through black currant, dark cherry, plum and violet flavors framed with colossal earth, stone and mineral essences. Beguiling cacao, white pepper and black tea notes add depth and length to the finish.
The Walls 2014 Gaspard Red Mountain Syrah, $46
Editor's Choice – Outstanding (91-95 pts.)
Alluring aromas of applewood bacon, ripe berries and graphite lead to lush, mouthfilling flavors of game, violets, black currant, fresh-picked blackberry, cocoa and grape vines. Structured, concentrated and complex, with a miniscule of citrusy notes inlaid on the dazzling finish.
The Walls 2014 La Lutte Chardonnay, $42
Editor's Choice – Outstanding (91-95 pts.)
Clean and finely sculpted, with white nectarine and apple flavors delicately layered with lemon citrus, almond paste, lanolin and sea breeze. The sleekness grow on the finish, charming the palate with deepening mineral and stone accents that extend beyond the aftertaste.
The Walls 2014 Stanley Groovy Red Wine, $38
Editor's Choice – Outstanding (91-95 pts.)
A blend of lesser-seen Iberian varietals harvested from the Red Mountain AVA, this red wine opens with aromas dark fruit, leather, sassafras, spices and tobacco. Velvet smooth in texture, sporting supple tannins that fan out against intriguing expressions of Acai berry, dried cherry, juniper and bay leaf with slight hints of cola and grapefruit. Complex, yet restrained, the finish is joined by distinctive umami components.
The Walls 2014 Lip Stinger Grenache Blanc, $38
Editor's Choice – Outstanding (91-95 pts.)
Energetic and focused, this dry white wine is an absolute stunner, with Grenache Blanc co-fermented with Picpoul, Roussanne, Marsanne, Clairette and Viognier. Rich, complex flavors of apricot, white peach, star fruit, tangerine and grapefruit harmonize with limestone on the mineral-laden finish. Sophisticated, balanced and lip smacking delicious!