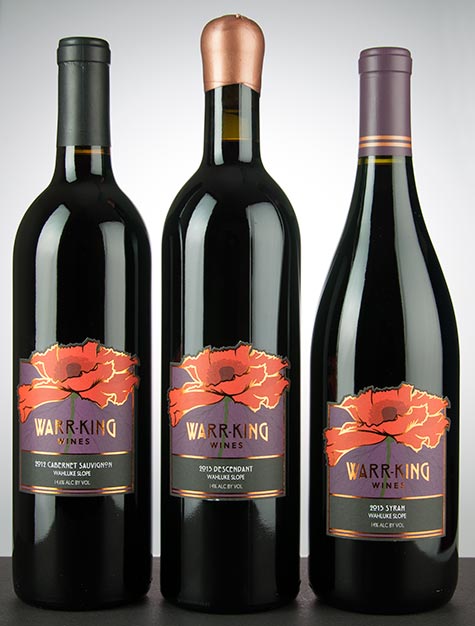 "I'm a baker, I love to bake. That's kind of what winemaking is for me," explains Lisa Warr-King Packer, likening the science of cellar work to her baking prowess.
The self-described lifelong gourmand spent years in the high-tech world before switching career tracks after a startup company she was working for fell apart. "I was at a point in my life where I was burned out," she admits, until a friend suggested a wine class at Lake Washington Technical College.
Lisa enrolled in the two-year program in early 2009 where she worked hard applying her passion for food of wine into the art and science of winemaking. "The more I learned about wine, the more I really enjoyed the science behind wine," she says. She interned at nearby Patterson Cellars, eventually working there for two additional years before a stint at Chateau Ste. Michelle.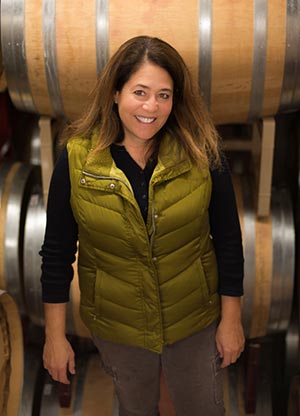 Lisa made the bold decision to open her own winery in 2012, inviting Duane Bender and John World to join her team, both with backgrounds in winemaking. Warr-King is Lisa's maiden name, which dates back five generations to her family's British roots. The poppy on the label is a remembrance to her grandfather and family who fought in the World Wars. "We really want to tie to that Old World approach to winemaking in the New World," she says, describing her winemaking goals. "We try to make [wines] approachable and food-friendly instead of that big bold wine you have to make a big commitment to."
Visit: $10 tasting fee refundable with purchase, 19501 144th Ave NE, Ste D-700, Woodinville, open Sat 12-5pm, Sun 1-5pm, (425) 558-3994
2013 Wahluke Slope Descendant, $32
Editor's Choice – Outstanding
This Cabernet Franc-dominant red blend starts with aromas of red cherry, raspberry, licorice, chocolate, earth and spring flowers. Rich, supple and generous, the palate displays floral-infused top notes of black raspberry, cherry and fresh blueberry with nuances of vanilla, white pepper and clove-tinged spice on the finish.
2012 Wahluke Slope Cabernet Sauvignon, $30
Editor's Choice – Outstanding
Aged in equal parts of new, used and neutral French oak barrels, this wine opens with aromas of dark red and black fruit shaded with cedar and smoky earth. Rich and open textured, with bold tannins and vibrant flavors of plum skin, dark cherry, plump currant and tobacco spice notes that gain momentum through the long finish.
2013 Wahluke Slope Syrah, $32
Editor's Choice – Excellent
The nose is filled with dark red and black fruit aromas mingled with violet, tar and tobacco. Vibrant and fresh, with restrained dark plum, blackberry and red currant flavors inlaid with sage and cedar box. A focused beam of high-toned minerality lends structure and interest on the mid-palate and carries through the finish.
2014 Columbia Valley Roussanne, $26
Editor's Choice – Excellent
Lovely perfumed scents of honeysuckle, peach and spice grace the nose of this white wine. An undercarriage of tensile minerality brings focus to the creamy texture draped around stone fruit, yellow and green apple, lemon oil, fig and almond flavors. Complex, layered and full-bodied, with spice notes that linger on the dry finish.