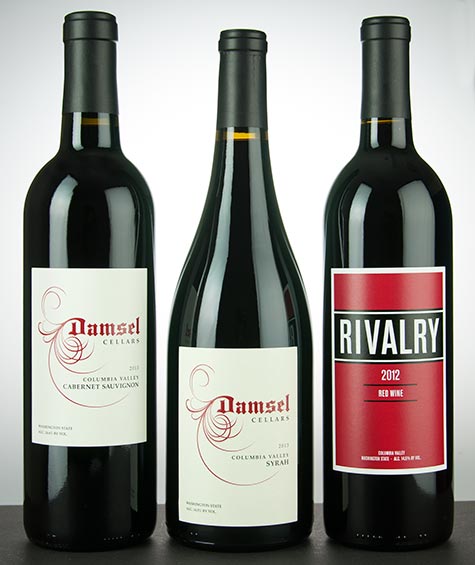 Mari Womack's inaugural releases easily pass muster in Woodinville's competitive arena. Damsel Cellars may be one of Washington's newer wineries, however Mari's polished touch demonstrates this winemaker-to-watch has a knack for crafting serious reds.
"I came from a restaurant background working in college and caught the wine bug in my '20s," she says of her early love. Any notion of a career in wine was put on the backburner until 2009 when she happened to stumble onto an apprenticeship opportunity in Woodinville. After volunteering at a few wineries and bouncing around places like Obelisco and Baer, she was introduced to Darby English of Darby Winery. "I made a deal with him that I would manage his tasting rooms if he would teach me to make wine," explains Mari. "I've been doing that the past four years while building my own brand on the side. From that point I learned everything I could about making wine."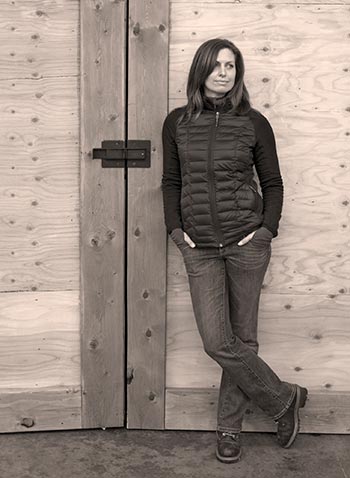 After the apprenticeship wound down, Mari stayed true to her end goal and started making wine under her own label in 2012, sourcing from premium vineyards Stillwater Creek and Boushey Vineyards. The forward-thinking winemaker has a soft spot for single varietals. "Ideally, I'd love to expand and do a couple single-varietal, single-vineyard wines focusing on Syrahs," she says with commitment. You can find her wines in the tasting room she shares with Three of Cups Winery in the Artisan Hill Winery District of Woodinville.
Visit: $5 tasting fee refundable with purchase, 18808 142nd Ave NE, Ste 4A, Woodinville, open Sat 12-4pm and by appointment, (206) 465-2433
Damsel Cellars 2013 Stillwater Creek Vineyard Syrah, $35
Editor's Choice – Outstanding
Sporting aromas of dark fruit and grilled meat, there's a visceral depth and rich quality, unfurling earthy black fruit flavors and layers of charcuterie, dry cured olive, licorice and pepper spice. Lavender notes grace the well-balanced finish.
2013 Columbia Valley Cabernet Sauvignon, $38
Editor's Choice – Excellent
Rich, bold and supple, with svelte round tannins and deeply concentrated flavors of mascerated blackberry, cherry, black raspberry, cassis, leather and anise. Balanced and earthy.
2012 Rivalry Red Wine, $24
Editor's Choice – Outstanding
Massive aromatics of blackberry jam, grilled red plum and a whiff of smoke surround this red blend of Cabernet Franc, Merlot and Syrah. Polished, firm and balanced, with gorgeous depth to the blackberry, black currant, licorice and game flavors with floral undertones. Stays focused from front to finish.