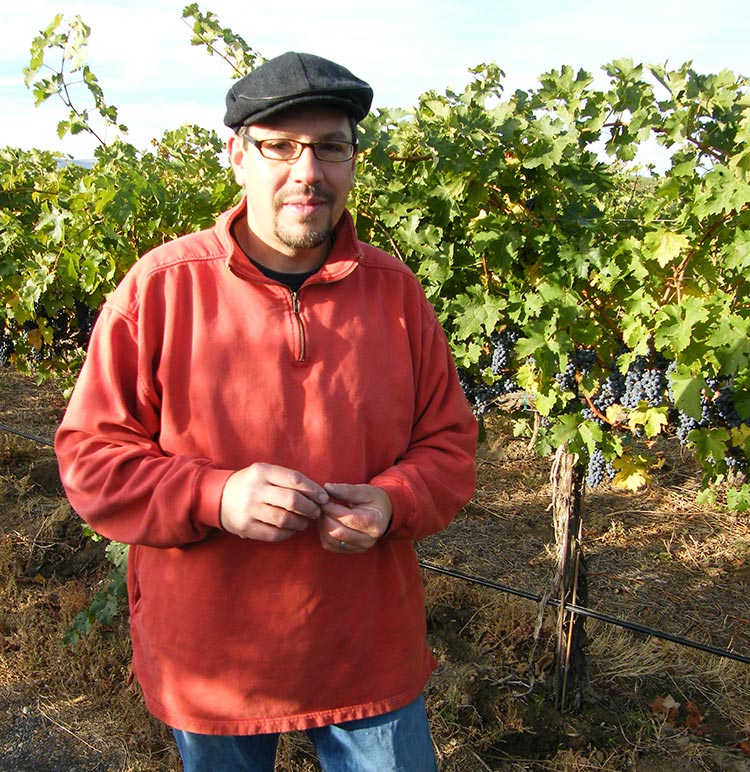 David Volmut: Owner/Winemaker
Favorite Varietal or Blend:
Barbera, Dolcetto
Favorite Wine & Food Pairing:
Barbera and grilled meats. The fruit and the complexity of Barbera pairs nicely with grilled meats, particularly pork and sausages.
Top Wines To Taste Now:
• 2013 Primitivo
• 2014 Dolcetto
• 2013 Bravo Rosso (Italian varietal blend)
What I Like Most About Washington Wine:
It's really fun to work with growers on the bounty of varieties available. Our main focus is on Italian varietals, but Washington can grow so many unique varietals, its easy to want to make wine with them all. I'm really a foodie at heart — making wine is the ultimate food.
Tasting Room: 143 W Washington, Sequim WA