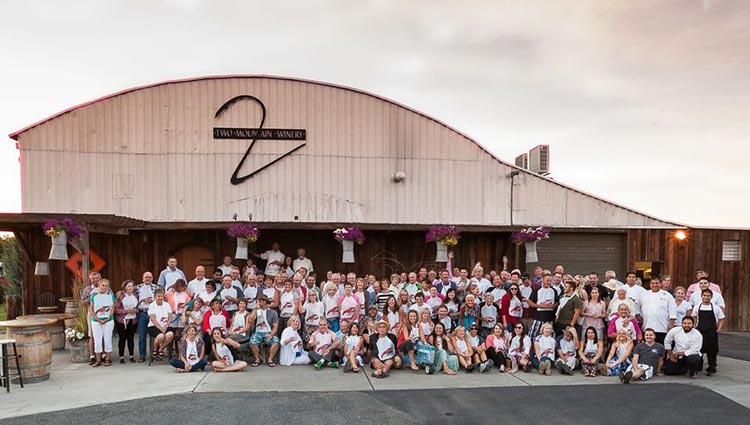 WINE CLUB:
Friends and Family Wine Club
JOIN IF YOU LIKE:
Being part of the family. But only the good parts… you may even want to be adopted!
ENVIABLE PERKS:
No fee to join, hazing or dish duty at family gatherings. Club members enjoy access to our new club only label. Unique varietals, special blends and exclusive vineyard designate wines only available to club members. 10-25% discount and shipment flexibility. Plus kick ass club release parties!
SAVINGS:
10%-25% all wines, discounts on winery events and event space
JOIN OR LEARN MORE:
www.twomountainwinery.com