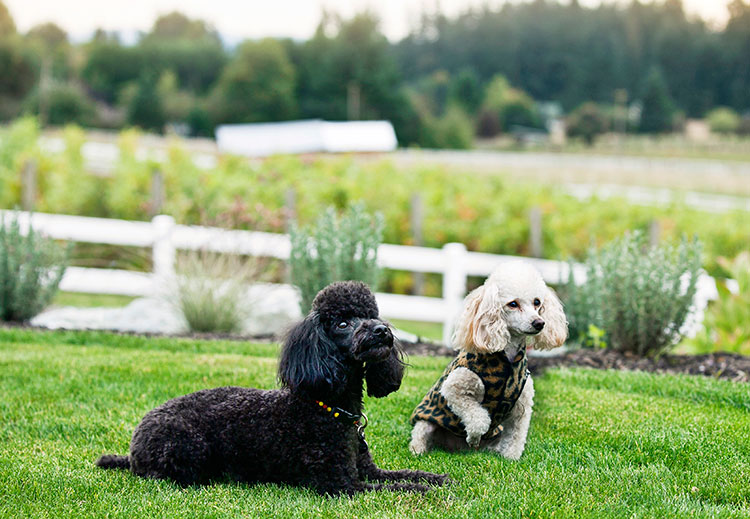 Breed: Toy Poodles
Duties: Lap warmers and newsletter consultants to the owner winemakers
Alpha Pack Leaders: Owners Tim & Erica Blue
Ruff Notes: Freddy and Grace were born into winery life, bred by Jorja and the late Fred Artz (of Artz Vineyard, Red Mountain). Now, at six years old they  are curious, smart and funny. They love to chase critters in the back yard in Woodinville, Washington, ride with Erica to the vineyards during Harvest and sample wine when permitted. They excel at providing therapy and creature comfort during  punch-down season, racking, bottling and any other time with the slightest provocation. (We like it too).
What To Taste:
• Columbia Valley Cabernet Sauvignon "the V"
• Yakima Valley Cabernet Sauvignon Red Willow Vineyard
• Columbia Valley Red Blend "RECKONING"
Find us: www.adamsbench.com
14360 160 th Place NE Woodinville, Washington 98072
Phone: (425) 408-1969

Hours: We are generally open for tasting on Saturdays, noon-4pm, and for our twice yearly Collectors Club Release Weekends, Fall and Spring. We are open for tasting all remaining Saturdays this summer.
We're active on Facebook here