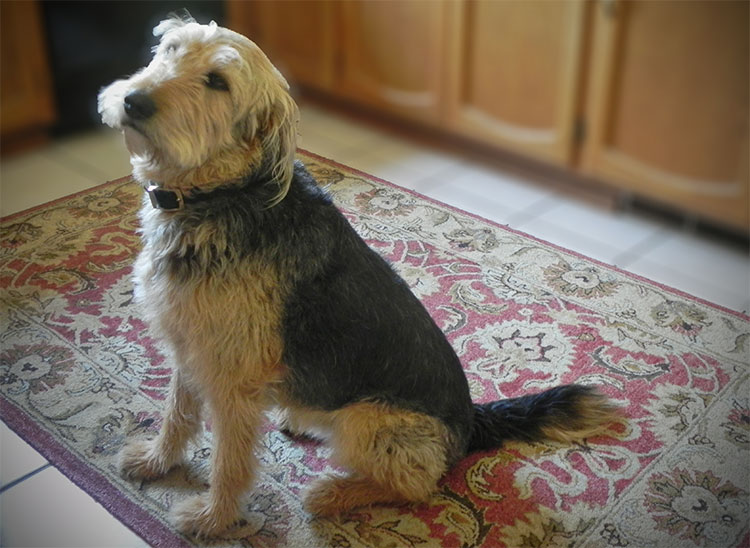 Breed: Airedale/Terrier
Duties: Chance is the greeter at Thurston Wolfe Winery in Prosser. He likes other dogs most of all. At Thurston Wolfe dogs are always welcome. We often have people that come just to see him! Well they like the wine, too! Chance does have exceptions…the FedEx and UPS guy, but they always have dog bones. The rest of the time he hangs out with us at home.
Alpha Pack Leaders: Dr. Wade Wolfe & Becky Yeaman
Ruff Notes: Chance is a rescue; he came to us when was eight months old. Chance is now eight. He has a wine named after him: Second Chance Rosé…because he got a second chance.
What To Taste:
• 2016 PGV (Pinot Gris & Viognier)
• 2013 Zinfandel
• 2014 Petite Sirah
Find Us:
www.thurstonwolfe.com
Visit at 588 Cabernet Court, Prosser WA 99352