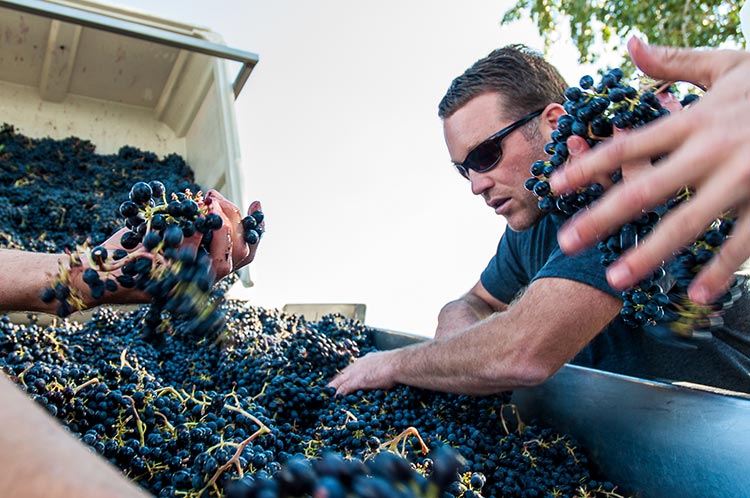 Seattle, Wash. — January 18, 2018 — The Seattle consultant firm Metis announced today that Tamarack Cellars, one of Walla Walla's pioneering wineries has been sold to Santa Rosa, Calif.-based Vintage Wine Estates. The Tamarack acquisition includes all brand, inventory, real estate, leases, equipment, grower contracts and the tasting room. Financial terms of the purchase were not disclosed.
Founded in 1998 by Ron and Jamie Coleman, Tamarack Cellars was most known for their popular Firehouse Red Blend (a nod to the winery's production facility housed inside a historic World War II firehouse at the Walla Walla Airport district).  The winery also produced a number of limited-production, single-vineyard reserve blends sourced from the state's top vineyards. Long-time winemaker Danny Gordon will continue in his leadership role crafting wines at Tamarack Cellars. All Tamarack Cellars personnel have been retained to continue to deliver consistent service and guest experiences to Tamarack customers.
Vintage Wine Estates is a privately held company, located in Santa Rosa, Calif., whose portfolio consists of a collection of winery estates and brands, including Clos Pegase Winery, Cosentino Winery, Girard Winery, B.R. Cohn Winery, Swanson Vineyards, Viansa Sonoma, Windsor Vineyards, Cameron Hughes, Firesteed, Cartlidge & Browne, Sonoma Coast Vineyards, Middle Sister, Tall Dark Stranger, Pro-mis-Q-ous, Monogamy, Girl & Dragon, Purple Cowboy and a number of exclusive wine brands.
Vintage Wine Estates is a also a majority partner in Splinter Group Spirits, producing craft Kentucky Bourbon whiskey (Straight Edge), American whiskey (Slaughter House) and Partner Vermouth and markets Clayhouse and Buried Cane wines.
"Tamarack's acquisition by Vintage Wine Estates works on so many levels," said Erik McLaughlin, managing partner of Metis. "I've known Ron and Jamie for years and really wanted to make sure their legacy would end up in the right hands. There were several offers and significant interest from various sectors for Tamarack, but we agree with the Colemans' decision to select Vintage Wine Estates. Vintage Wine Estates is a trusted partner that is dedicated to retaining the team and the characteristics of the winery that helped make Tamarack successful, while adding a layer of resources that can truly grow the business. It's a win-win for both parties."