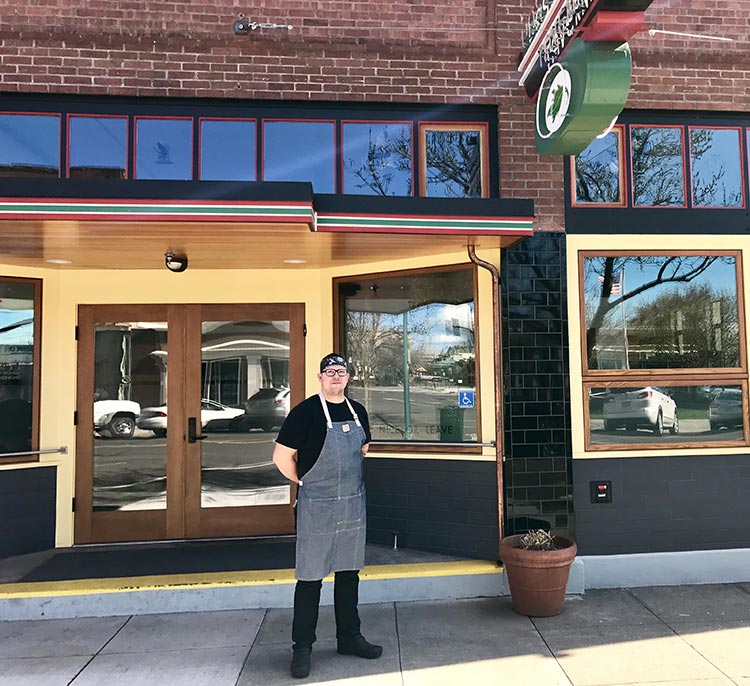 Walla Walla, Wash. — April 5, 2017 — Walla Walla's Passatempo Taverna is excited to announce their new executive chef, Aaron Mooney. Mooney brings a great knowledge of and passion for Italian cuisine to Passatempo.
Most recently of the Robina Group in Madison, Wisconsin, Mooney has cooked at high-end restaurants in Chicago and Houston, and is a graduate of The Culinary Institute of America in New York. He's delighted to be in the Northwest, and to dig in and learn about the seasonal bounty available, particularly in Central Washington.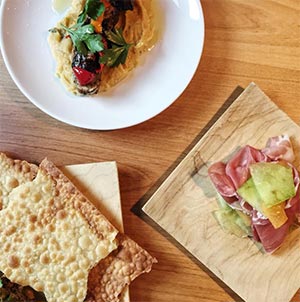 "I couldn't be happier to be joining the team at Passatempo and relocating my family to Walla Walla," says Mooney. "I'm excited to get to know the community, cook some great food, and explore the wine scene!"
Mooney has some great additions for the spring menu, like the polpo with salsa verde, carne crudo, pappardelle bolognese, a spinach and Fontina soufflé, rigatoni with duck ragu, ravioli al uovo with lemon black pepper ricotta and sage, and coniglio alla cacciatora, a traditional hunter's stew with rabbit, vegetables, and tomato brodo.
Launched in the fall of 2016, Passatampo Taverna opened to much excitement. Owner Mike Martin teamed with local restaurateur Jim German to revive the storied space and create a great new restaurant for the Walla Walla community—locals and visitors alike. Chef Mike Easton, of Il Corvo in Seattle, created the opening menu and set the restaurant off on a well-received course inspired by the Italian traditions of handmade pasta and simple, seasonal food.
Easton is happy to see Mooney take the reins, and believes that he has the same respect for local ingredients and passion for Italian tradition that Passatempo is founded upon. "I'm excited to see where Mooney takes the menu, and I hope I get the chance to cook with him soon," he says.
German is pleased too. "I've long thought about the concept for Passatempo and the experience that we're creating here," he says. "Having someone of Mooney's caliber in our kitchen will allow us to carry forth the vision of authentic Italian cuisine served in a relaxed, sophisticated setting."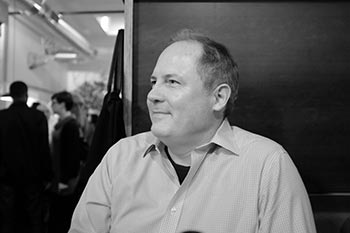 Opened in September of 2016, Passatempo Taverna is an Italian restaurant located in downtown Walla Walla. Founded by Mike Martin, owner of The Walls Vineyards, and Jim German, a local cocktail iconoclast and restaurateur, Passatempo is a convivial space with clever modern design elements that update the historic space. The menu focuses on simple Italian classics that change with the seasons, accompanied by top-notch cocktails and a wine list that features The Walls wines along with other local and imported bottles. Passatempo is open Thursday through Monday from 5pm to 10pm for dinner, with a late night menu available from 10pm to 11pm Thursday through Saturday. For more information or to make reservations, please visit www.passatempowallawalla.com or call 509.876.8822.
Passatempo Taverna is located at 215 W. Main Street in Walla Walla, Washington.