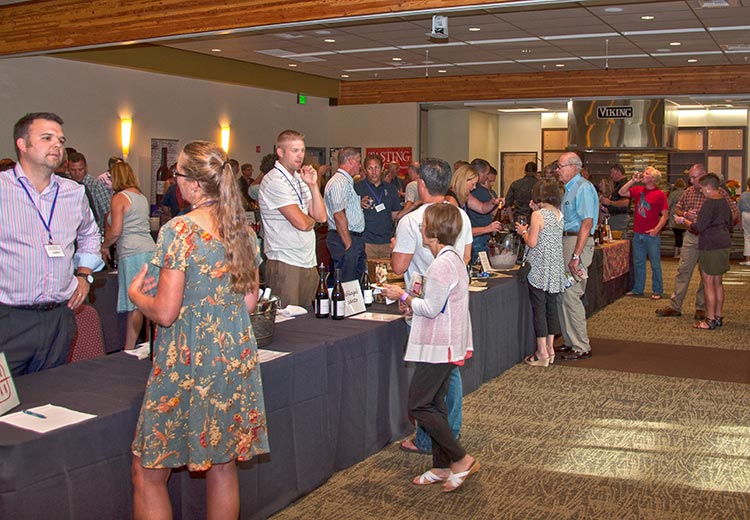 The Walter Clore Wine & Culinary Center in Prosser will host the 2nd Annual "Rising Stars: A Tasting Experience of Washington's Newest Wineries" event on Saturday, May 20, 2017.  This showcase of 35 of the newest wineries in Washington is presented in partnership with Washington Tasting Room® magazine.
Click here to view photos and details from the inaugural 2016 Rising Stars event.
"We are once again thrilled to partner with the Clore Center on the annual Rising Stars tasting experience," says publisher John Vitale.  "This is a must-attend pouring event for newer bonded wineries and a chance for them to gain recognition among some of the most avid consumers and fans of Washington wine."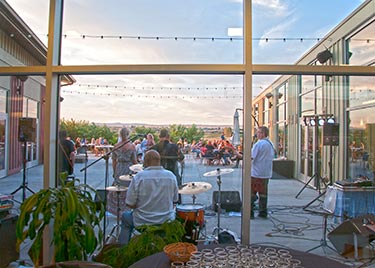 This walking tasting event runs from 1pm-4pm and gives guests the opportunity to taste wines from up-and-coming wineries from all over the state. Each guest receives a commemorative wine glass for tasting, a snack tray, and a wine tote to take home their favorite bottles of the day.
"The inaugural Rising Stars was a huge success, and we are excited to make it an annual event," says Abbey Cameron, executive director for the Clore Center. "Supporting these young wineries by creating an opportunity for them to meet new consumers is the heart of our mission at the Clore Center. We hope everyone who attends finds a few new wines to take home and enjoy!"
Early bird pricing before April 30 is $50 + tax. Regular pricing after April 30 is $55 + tax. Tickets may be purchased online at theclorecenter.org

About the Walter Clore Wine and Culinary Center
Named after the late Dr. Walter J. Clore, the Walter Clore Wine and Culinary Center is a centrally located, must-see learning center that promotes Washington State wine and food by actively engaging visitors to experience and realize the quality and diversity of Washington's wine and food products. Dr. Clore began his life's work in 1937 studying vinifera grapes and their potential for growth in Washington soils. His research, a cornerstone of the industry's development, earned him official recognition from the Washington State Legislature as the "Father of the Washington Wine Industry."