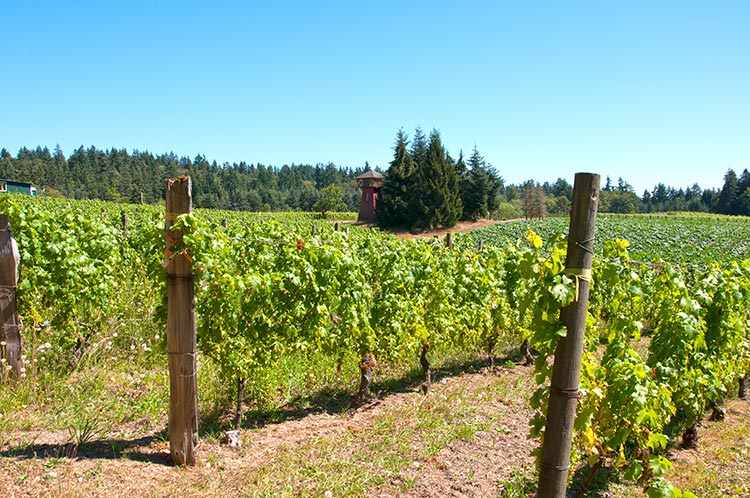 Bainbridge Island, Wash. — December 2, 2016 — Bainbridge Vineyards was recently awarded accolades for the 2013 vintage of Madeleine Angevine. This dry, crisp French varietal originates in the Loire Valley in France, but grows wonderfully on the winery's seven-acre Puget Sound estate vineyard. This wine features notes of citrus and grass with an abundance of floral and fruity aromas. Madeleine Angevine is the perfect match for oysters and lighter seafood dishes.
The list of "Top 50 Regional Wines" is published yearly in the Seattle Times and is judged by wine author and journalist Andy Perdue. Bainbridge Vineyards was one of only two Puget Sound wineries to have made this distinguished list. Last year, Bainbridge Vineyards Müller Thurgau received similar recognition.
On seven acres of historic farmland, Bainbridge Vineyards tends to rare and elegant varietals that thrive in the Puget Sound, producing exceptional wine with authentic island heritage. With a limited production of approximately 1,200 cases annually, their wine is made exclusively from their organic island-grown grapes and fruit.
Visit the farmstead tasting room (open weekends from 12 noon to 5pm) and pick up a bottle of the Madeleine Angevine for $18. A list of retailers and farmers markets carrying their wines can be found at www.bainbridgevineyards.com.