January 25, 2017 — Now in its third year, "Secret Crush" is Yakima Valley's newest wine tasting event, to be held this year on Friday, February 17, 2017 from 6-9pm at the Yakima Country Club. This intimate, premium wine event has been a sell-out the past two years and is the official kick-off party for the annual "Red Wine & Chocolate" three-day regional event where more than 50 participating wineries will be pairing delicious chocolate desserts with red wines during Presidents' Day Weekend on February 18-20.
Here's what you need to know about Secret Crush and Red Wine & Chocolates during Presidents' Day weekend in Yakima Valley:
Secret Crush – Taste Award-Winning Wines in a Country Club Setting
When: February 17, 2017
Where: Yakima Country Club
Tickets: $75 (purchase tickets online here)
Weekend Pass Combo: Save $10 on a combination pass that includes a Premier Pass to Red Wine & Chocolate Weekend.
Enjoy tastings of 90+ rated wines or double gold medalists from nearly 20 wineries and vineyards at this elegant wine country venue. Savory bites and heavy appetizers will be served by Chef and winemaker Greg Masset of Masset Winery.
Over 30 top wines will be poured at Secret Crush, including those from: Airfield Estates Winery, AntoLin Cellars, Chandler Reach Vineyard, Co Dinn Cellars, Côte Bonneville, Gilbert Cellars, Kana Winery, Kitzke Cellars, Naches Heights Vineyard, Owen Roe Winery, Purple Star Wines, Thurston Wolfe, Treveri Cellars, Two Mountain Winery, VanArnam Vineyard, Witt Cellars, Yakima Valley Vintners, 14 Hands Winery, Red Willow Vineyard and more.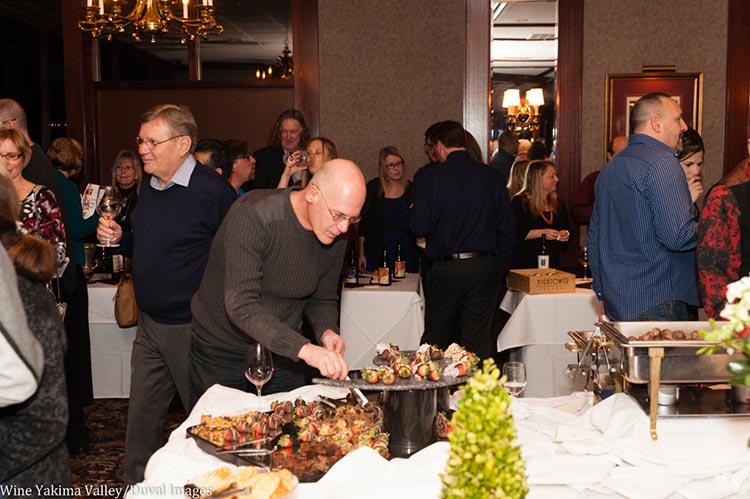 Click here for a preview of the wines that will be poured at Secret Crush 2017 event.
Red Wine & Chocolate — 3 Days of Fine Wine and Chocolate Goodies
When: February 18-20, 2017
Where: At 50 participating Yakima Valley wineries
Premier Pass: $30 if purchase online (reg. $35) Note: Online Premier Pass sales will end 2/14/17.
Premier Pass holders will experience a variety of specialty red wine and chocolate pairings, library tastings, and tours NOT available to the general public during this annual three-day event.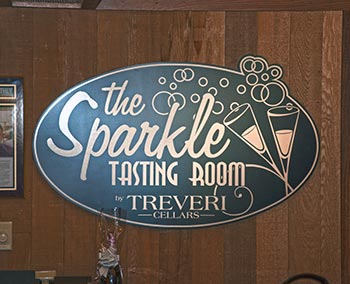 Participating wineries from Yakima, Zillah, Prosser and Red Mountain will be offering a weekend of divine decadence available exclusively to Premier Pass holders.
Premier Pass holders will delight in made-from-scratch bacon brownies and chocolate ganache from Baum's House of Chocolates at Tucannon Cellars; chocolates and gourmet cheese tortes at Chandler Reach Vineyards; lavendar hand-rolled truffles at J Bell Cellars, and much more!
Click here for a list of participating wineries and updates on special offerings listed by winery.