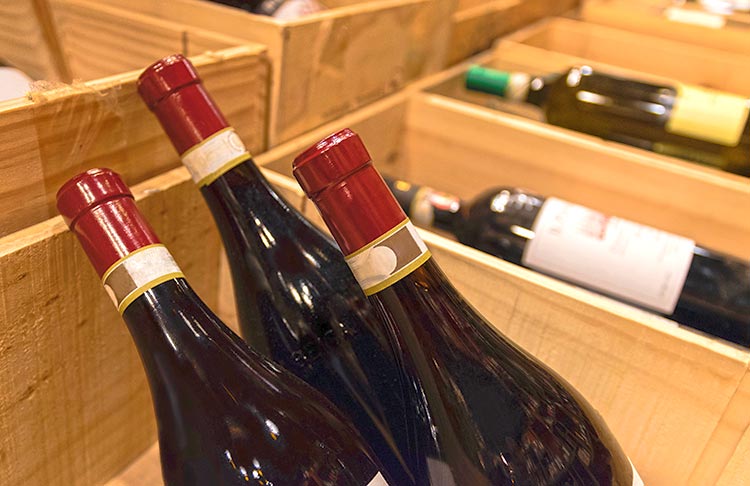 Tulalip, Wash. — November 8, 2017 — Tulalip Resort Casino's Sommelier Tom Thompson is extending an invitation to all wine lovers and holiday gift givers to the Resort's annual Taste of Tulalip Holiday Wine Sale. The sale will feature over 100 remarkable wine selections from around the world, and will be held on Tuesday, November 21; Wednesday, November 22; and Black Friday, November 24 from 4pm-9pm. While shopping for the perfect gift or something for the home cellar, guests can also create made-to-order gift baskets.
During the sale, guests can also sample a selection of wines they might not have otherwise ever tried…and can purchase it on the spot! Last year, shoppers were able to sample wines, such as a 50 year-old Australian Tawny Port, Napa Valley's Arajuo, and Quilceda Creek's legendary Washington state wines. With new wines to try each day, it's no wonder guests usually make a three-day excursion to explore them all.
"It's time for us to make room in our cellar for several new wine arrivals (which I had to have), and there's no better way to make room in our cellars and fill yours than to share some of our favorite bottles with our loyal wine drinkers for this year's holiday season," shares Sommelier Tom Thompson. "Nothing pairs better with the holidays than a top-notch bottle of wine at a great price. We also know that the right bottle of wine can rev up the merrymaking at any family gathering or party."
For a sneak peek, a few of the stellar cast lineups being offered by Thompson during the sale include bottles from great winemakers at Leonetti Cellars, Coupe de Foudre, Chateau Lynch-Bages, Chateau Cos d' Estournel, Antinori, Harlan Estate, Araujo, Quilceda Creek, Doubleback, Mollydooker, Chris Figgins' Toil Winery, and Kosta Browne. Guests can also select from several vintages of Taste of Tulalip Honorary Winemaker wines in Tulalip's annual featured artist etched bottles. The bottles contain juice from some of Washington's top winemakers, featuring Betz Family Winery, Sparkman Cellars, Barrage Cellars, and Côte Bonneville.
The Taste of Tulalip Holiday Wine Shop will take place at the Resort's Art Gallery, located by the Gift Shop. For more information about the Tulalip Casino Resort or Holiday Wine Shop, visit tulalipresort.com.