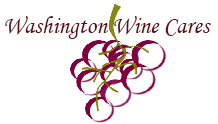 Washington Wine Country is rallying to help California Wine Country!  The event, spear headed by Sommelier David LeClaire, has Washington Sommeliers joining forces Monday, Oct. 16th from 6-10 pm at the Factory Luxe to raise money for the Napa County Disaster Relief Fund by bringing special bottles of wine from their personal cellars to share with area wine enthusiasts who will make donations to the fund. Over 20 Sommeliers will share some of their prized wines to help, and surely will be joined by many local winemakers as well who will take a break from their harvest duties and bring a few wines from their cellars to help make a difference.
There is no cost to attend, the hope is guests (wine enthusiasts and well as wine industry professionals) will donate any amount of funds and enjoy what will sure be a spectacular line-up of wines!  To register you can click here (there is no cost to attend).
Sommeliers from Washington State already committed to helping:
• David LeClaire
• Bruce Achtermann
• Chris Chan
• Erik Liedholm
• Jeffrey Dorgan
• Joseph Miglino
• Mark Takagi
• Patricia Borgardt
• Shannon Borg
• Shelly Fitzgerald
• Stephanie Schrankel
• Yashar Shayan
Editors Note: In response to several major Napa County fires that started burning the night of October 8th and have displaced thousands of area residents thus far, Napa Valley Community Foundation (NVCF) has mobilized its Disaster Relief Fund. All proceeds raised will be directly donated to this Foundation. For those unable to personally attend but want to make a tax-deductible contribution to the Fund please click here to make a gift directly to them.