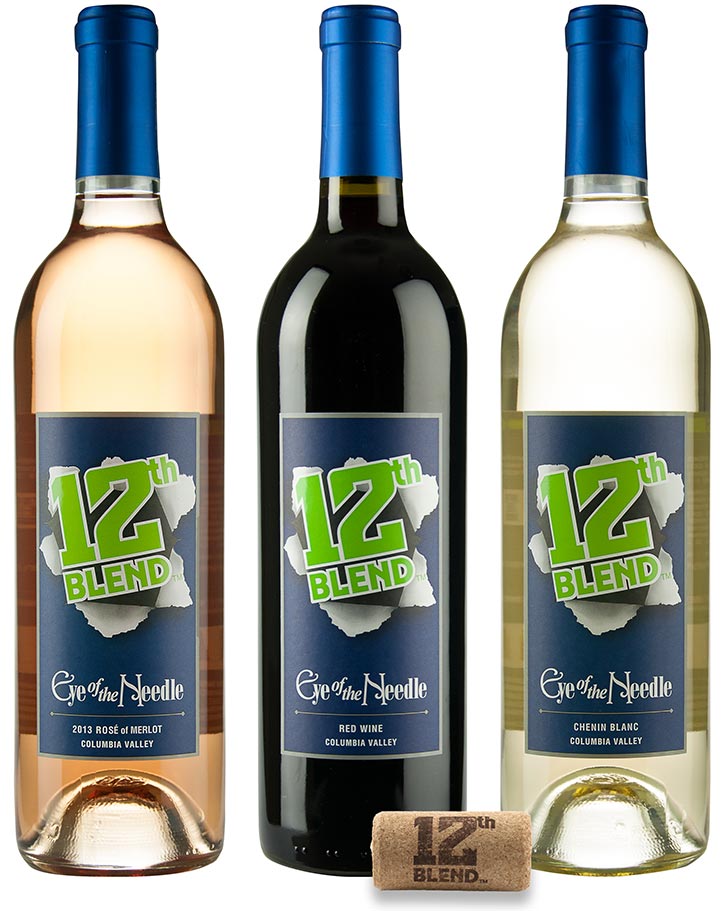 Woodinville, Wash. — September 7, 2017 — As Seattle's beloved Super Bowl Champions prepare for the season's opening game day this weekend, so too will local fans and wine enthusiasts be preparing for their own victory in the fight against hunger when Eye of the Needle Winery in Woodinville kicks off its annual Bottles for Bread fundraiser on Saturday, September 9th.
"We want to give the 12th Man something to take to the game as well as give back to the community," says Bob Bullock, who along with his wife Lauren first launched the fundraising campaign several years back to benefit the statewide Northwest Harvest non-profit food bank with their line of tasty and affordably priced wines labeled 12th Blend.
For every bottle of 12th Blend wines sold, two meals are donated—and guests are also invited to bring non-perishable cans of food and/or cash donations for Northwest Harvest.
Kick-Off Event Details:
Saturday, September 9, 2017
TIME: 1-6pm
WHERE: Eye of the Needle Winery, 19501 144th Ave. NE, Suite D-1200, Woodinville, WA 98072
WEB: www.EyeoftheNeedleWinery.com/events
• Complimentary wine tasting
• 2:30-5:30pm: The Frank Vitolo Jazz Trio performing
• 3-5pm: Special appearance by former Seahawk running back Kerry Carter
• Bonus $50 package offer: Purchase three bottles of 12th Blend wines (of your choice) for $50 and receive a commemorative 12th Blend wine glass. In addition, the winery will DOUBLE their donation to 12 MEALS with each package purchase.
About Eye of the Needle Winery
Owners and negociants Bob and Lauren Bullock are "private eyes" in the world of wine—sleuths whose mission is to acquire gems from assorted producers and bring the finished results together at their own winery in Woodinville. The dedicated couple strive to make a difference in the fight against hunger with Bottles for Bread fundraising campaign founded in 2014.
About Northwest Harvest
Northwest Harvest provides nutritious food to hungry people everywhere in Washington State in a manner that respects their dignity, while fighting to eliminate hunger. Northwest Harvest is the only non-profit food bank distributor operating statewide in Washington with a network of more than 375 food banks, meal programs and high-need schools. Through this network, they help provide more than 1.7 million meals every month.