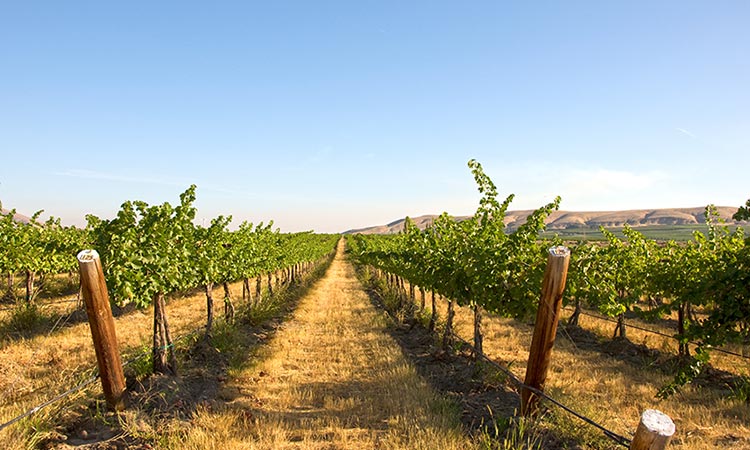 Yakima, Wash. — October 3, 2017 — As harvest begins in the Yakima Valley, so does the anticipation of the most spectacular time of year in wine country. Experience harvest with the experts during the annual Catch the Crush weekend, October 14-15, 2017. Nearly 40 wineries invite guests to tour vineyards, enjoy harvest and crush activities, stomp in barrels, and wine and dine all weekend long. Wine Yakima Valley offers the most economical way to experience Catch the Crush with the Premier Pass available for just $30. You can find a complete list of participating wineries at wineyakimavalley.org.
Premier Pass holders have the opportunity to indulge in exclusive events and receive discounts and waived fees on tastings, experiences and wine purchases all weekend long. Wine enthusiasts can soak up knowledge, partake in various events and activities, or relax with winemaker dinners and crush parties.
From the downtown tasting rooms in Yakima to rural Zillah, laid-back Prosser, and the beauty of the Red Mountain AVA, Premier Pass holders can stop at nearly 40 wineries along the valley, conveniently accessed along Interstate 82.
The following is a sampling of what you will experience during the event weekend:
● Knight Hill Winery – Premier Pass holders will enjoy waived tasting fees and are invited to participate in crush by doing a "punch down" and observe the crush process. Be ready to get dirty! (Depending on harvest, we may not actually be crushing that day but we always love to explain the process)
. We are the right size for "feeling" the crush and as always, our visitors will be face to face with the winemaker and owners.
● Masset Winery – This mid-harvest weekend we'll be offering our handmade Belgian Chocolate Truffles and have samples of fresh picked wine grapes complete with a tasting so you can identify the grapes. Our new vintages of Zinfandel, Primitivo, and Wahluke Syrah will be available. If you can identify our mystery grape variety, you'll get an extra discount on your chosen wines. Premier Pass holders will enjoy waived tasting fees.
● VanArnam Vineyards – Join us for a stompin' good time! Come out, stomp grapes and make a purple feet club t-shirt. Free to stomp and $10 for a t-shirt. For your appetite, we will have Kim's Got Smoke serving up their tasting BBQ delights. Waived tasting fees for Premier Pass holders.
● Tapteil Vineyard Winery – Stomp grapes at Tapteil Vineyard Winery while enjoying a sweeping panoramic view of the Red Mountain AVA and the entire Yakima River Valley from this hilltop terrace. This is a photo op straight out of I Love Lucy! Bring a camera and a picnic. Taste estate grown wines and imported olive oil and vinegars in the tasting room. Winemaker and grape grower, Larry Pearson and label artist, Jane Pearson will be on hand to chat during your visit. A $10 tasting fee will be waived for Premier Pass holders. Buses by appointment only.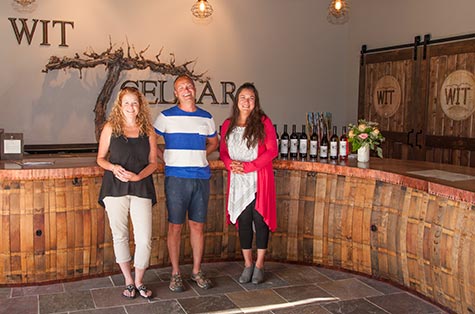 ● Wit Cellars – Waived tasting fees for Premier Pass holders. Offering 10% off bottle purchases, and specials on glass pours. It's harvest time, so we'll have some fun and offer educational components as well. Come enjoy our patio, where picnics, dogs, and kids are welcome.
● Frichette Winery – Enjoy our Red Mountain Reds in an interactive tasting experience. We'll share our newest wines plus put your palette to the test and have you taste a Red Mountain mystery wine in a blind tasting adventure. Premier Pass holders and Frichette Cru Wine Club taste complimentary.
About Wine Yakima Valley:
The Yakima Valley Appellation is the oldest and most diverse wine growing region in Washington State. Yakima Valley is the backbone of the Washington State wine industry—it was the first appellation to be established in the state and remains the most significant in terms of vineyard plantings which supply half of Washington's wine production. Learn more at http://wineyakimavalley.org/.