Wines made from long-established vineyards, known as "old vines," are on the uptick.  We turn to the pros for a conversation about the mystical significance surrounding these remarkable wines.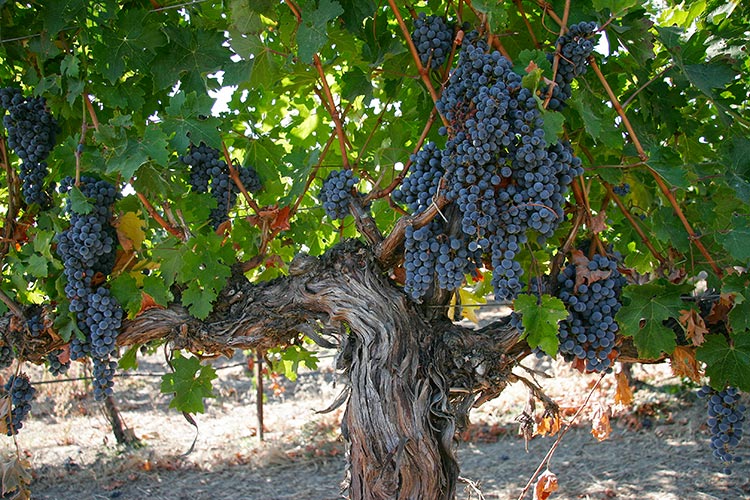 THERE is a storied romance behind old vines and their place in history.
"I tasted some very nice wine from 135-year-old Syrah vines in the North of the Barossa while chasing harvest in Australia," recalls Norm McKibben, Walla Walla's vineyard mogul and founder of Pepper Bridge Winery.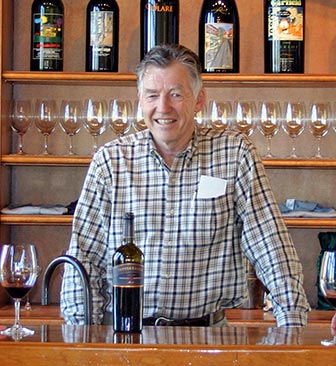 Pepper Bridge's winemaker, Jean-Francois Pellet, grew up in Switzerland where he worked with his father on a vineyard that had been planted by the Pope in Avignon, shortly before sending his monks on the First Crusade in 1096.
"The old vine discussion has been one that I have sought to get more clarity as I have travelled around the wine world," reports Rob Mercer of Mercer Wine Estates.  "The interesting thing is that in Europe and California, where they have phylloxera, it doesn't really seem like they have much in the way of old vines, as most vineyard vines need to be replanted in about that time period.  I consider old vines to be 30-plus years, slightly longer than a generation, so that the vine most likely has been passed from parents to children."
Washington's wine industry has its fair share of mature vineyards, yet finding a locally produced "old vine" wine isn't always a simple task—unless you know what you're looking for.  Bottling's are still rather scarce and are not always labeled as such.  Unlike wines labeled "organic" under guidelines set forth by the Alcohol and Tobacco Tax and Trade Bureau, there are no such parameters for "old vine."
"It almost comes down to a thing of honesty and integrity of what constitutes old vines, because there isn't a definition," says Rick Small, founder of Woodward Canyon.  He has been producing an Old Vine Cabernet Sauvignon since 1995, working with some of the elder premium vines in the state.  His initial interest was sparked after comparing some really young fruit to vines nearly a quarter century old at that time.  "If you compared the young grapes with Cabernet that had been planted in '72 at Sagemoor or Champoux, those wines were in a completely different zone, with regards to concentration and expression of fruit, and expression of place," he says.
Theory of Relativity
Tasting Room Magazine conducted a straw poll of 18 respected viticulturists and vintners in Washington and found a majority (82%) believed that old vines should be at least 25-30 years old in order to be labeled as such.
"A few years back a group of us old timers got together to discuss what qualified as 'old vines' in Washington State," says Dr. Wade Wolfe of Thurston Wolfe. "After some discussion, we decided anything 25 years or older would qualify. This was, in part, based on the relative youth of the industry.  Since that discussion was about ten years ago, I might suggest that the qualifying age might now be extended out to 30 or 35 years, or anything planted before about 1985."
Alphonse de Klerk of Rolling Bay Winery has been working with old vines for many years and shares a similar view.  "I think a Washington State vine is mature at 25 years and can be labeled Old Vine at 30-plus years," he says.  "I'm grading on a curve here: an old vine should be old, and if the oldest vineyard in Washington is say, 40-plus years, then a 25 year old vineyard is just past middle age."
Grower Mike Sauer has been farming Red Willow Vineyard in the Yakima Valley for the past 45 years.  "I think that the relative age of our Washington wine industry to older wine regions tends to influence our view of old vines," he says.  "It's like the teenager thinking that 40 is old, and the 60-year-old thinking you're not old until 80."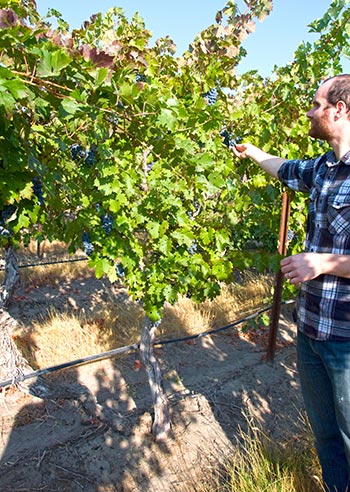 JJ Williams of Kiona Vineyards, whose family members were pioneers of Red Mountain, stretches the theory of relativity a bit further.  "I'm not sure about putting a number on old vines.  The oldest planting of Grenache in Washington is between 10 to 15 years old, so who's to say the oldest planted Grenache wouldn't be [designated] old vine?" he rationalizes.  "If you're talking a ten-year-old Cabernet and a ten-year-old Grenache, there are probably some differences there, between legitimately claiming an old vine status."
Winemaker Paul Golitzin of Quilceda Creek is reluctant to pin it on age.  "Old vine designation is a tough one to answer," he says.  "Vine age doesn't necessarily translate to high quality.  Only great terroirs make great wines, no matter what the age of the vines."  Golitzin's notion that age alone does not necessarily merit old vine status is an aspect his peers agree on to varying degrees.
Rick Small's response is, "Old vines for me—to follow up on Paul's point—I have tasted wines that were better, that tasted really fabulous from young fruit (I've made some myself).  But what I've found in young vines is they are more likely to be up and down in their quality, whereas older vines are typically much more consistent.  I'd still rather always have the plants be older if I could."
Prized Commodity
Prior to 1968, there were roughly 200 acres of premium wine grapes in Washington.  That number escalated nearly six fold to 1,155 acres by 1972, the pivotal year when the industry really began to get underway.
Mike Sauer planted Cabernet vines the following year, and fruit from this prized block has been coveted for decades.  "In today's wine industry there is a tendency to remove and replant blocks because of economics, disease, new clones, different varieties and many other reasons," says Sauer.  "Perhaps I will be wrong, but I think that vineyards older than 30 years will still be rare and considered special."
At Upland Vineyard in the Snipes Mountain AVA, grower Todd Newhouse still harvests Muscat of Alexandria every year from original vines planted in 1917.  With more than 50,000 acres of vineyards in Washington today, a vineyard of this age is the extreme rarity.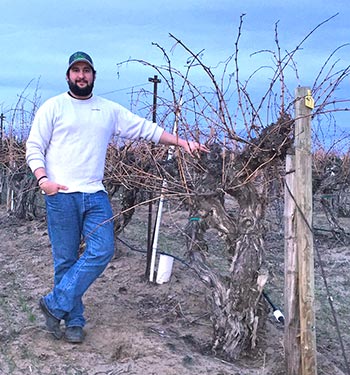 Sean Tudor of Otis Vineyard, located in the Yakima Valley, feels privileged to manage the oldest surviving commercial blocks of Cabernet in the state, planted in 1957, making them 59 years old.  "These vines are pretty amazing to see, some of them resembling apple tree trunks," says Tudor.  "We also have a Cabernet block planted in 1960 and one planted in 1986.  Various blocks of Merlot were planted in the early-80's and 90's."
It's worth noting that Cabernet, Merlot, Chardonnay and Riesling appear to represent the lion's share of the oldest varietals found across the state, most likely because those represented the largest plantings and have enjoyed widespread continued popularity in the marketplace.  Other old varietals include Cabernet Franc, Syrah, Lemberger, Muscat Canelli, Gewürtraminer, Sauvignon blanc, and perhaps a few others.
Better With Age
While consumers may seek out old vines for nuanced flavor complexities, growers appreciate them for other reasons.
"The biggest behavior difference between young and old vines is consistency of quality," sums up Norm McKibben of Pepper Bridge.  "The roots are well enough established in older vines that they can do a quite good job of regulating themselves past small mistakes made in viticulture.  I have often seen very good wine made from three-year-old vines that seemed to lag in quality for some years after the third year.  I often say that a young vine is like a teenager; you never know quite what they are going to do."
Many of McKibben's colleagues, like Rick Small, see eye to eye.  "Old plants, generally, are like older people," observes Small.  "They're grown up a little bit.  They've got deeper roots, they don't react as much to climate—they react to it, but they react in a more controlled way. It's almost like having the vines on auto pilot, because they manage stress better because the roots are deeper."
Grower and vintner Doug Roskelley of TERO Estates and Windrow Vineyard, the oldest commercially planted vineyard in the Walla Walla Valley AVA, agrees that 25 years should be the minimum bar to classify old vines.  "Old vines exhibit more characteristics of the location due to more extensive root systems," he reports, saying they bring a "greater expression of minerality and earthiness" to the wine.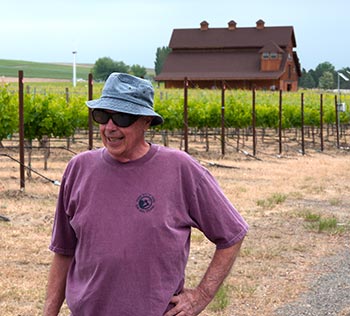 "There is certainly a great discussion about the great quality of wine made from old vines," remarks Jim Holmes of Ciel du Cheval.  "Perhaps some of this is attributable to uncertainty in actual varietal content of some old vineyards."
This theory is echoed among growers who know that a majority of vines planted in the 70's were from simple rooted cuttings (often obtained from local vineyards) and non-certified rootstock.  These materials were propagated with viruses such as leaf roll, a condition that can result in lower fruit yields over time, which strange as it may sound, is a factor that can ultimately improve wine quality.
JJ Williams, who grew up on the vineyard next door to Holmes' on Red Mountain, affirms the idea.  "All the 1975 cuttings have leaf roll.  That's as much of the [old vine] story as anything else.  Sometimes leaf roll is seen as a bad thing, but what leaf roll does is delay photosynthesis and extend hang time, and slows maturation, all of which, if you get enough heat for things to ripen like we do here, is a good thing," explains Williams.  "So, how I remove the leaf roll part of that equation from the age part of the equation, I don't know.  But it does play into how the wine ends up tasting."
Small Berries, Big Flavor
Old vines produce only two to three tons of fruit per acre, or about half the amount of younger ones.  "Old vineyards are established with deep roots, adapted to their environment and set in their ways," comments Alphonse de Klerk, whose Cabernet and Chardonnay come from old vines planted at Upland Vineyard in 1979.  "They produce smaller berries and less yield, which equals more flavor."
Justin Michaud, winemaker for both Kestrel Vintners and Coyote Canyon concurs.  "It seems like a vine that starts to produce the ideal tonnage for intense flavors is really coming into its own.  In most cases I find younger vines to be more fruit forward with less complexity than older vines," he says.
Dr. Wade Wolfe points to the fact that a combination of rigorous age-related vine maladies can cause diminished yields in older vines, but is quick to look on the bright side.  "They also tend to have somewhat more subtle and complex aromas, and depending on how they are handled in the winery, softer tannins with moderate color and lower alcohol," he says.  "Because of these characteristics it is unlikely that high alcohol 'fruit bombs' would be produced from them."
"All wine consumers who are going to continue to enjoy Washington State reds and whites over the next generation or so, are going to be blessed with some incredible wines," Rick Small summarizes, closing with, "The plants are better, the grape growing is better, the winemaking is better and the vines are better because they're getting older, too."
What exactly distinguishes "Old Vine" wines?
Hear from winegrowers and vintners why grapes from "Old Vines" are different in character:
"More subtle and complex aromas, and depending on how they are handled in the winery, softer tannins with moderate color and lower alcohol."
— Dr. Wade Wolfe, Thurston Wolfe Winery
"There is a definite character in old vines that is noticeable in the grapes and wines. It's hard to verbalize: accentuated depth of varietal characteristics, with the key word being 'depth.'  I try to be like these Cabernet old vines… keep getting better with age."
— Paul Champoux, Champoux Vineyards
"Exhibits more characteristics of the location, greater espressions of minerality and earthiness."
— Doug Roskelley, TERO Estates and Windrow Vineyard
"The typicity and sense of place show through.  So, you have a much more complex wine, because all of these things are in balance and in proportion."
— Rick Small, Woodward Canyon
"Old vine wines seem more expressive of terroir and express more complex flavors.  Much like music played on an old violin, the flavor notes are deeper, richer and more nuanced than wine from younger vineyards."
— Alphonse de Klerk, Rolling Bay Winery
"Anecdotally, wines made from older wines are sometimes referred to as more balanced, more consistent, and have more depth; however, some wines made from younger vines can also offer these characteristics."
— Larry Pearson, Tapteil Vineyard
"I generally think older vines, properly farmed, and on the right site add an extra dimension of complexity, richness and density."
— Casey McClellan, Seven Hills Winery
"The word 'elegant' comes to mind when tasting wine from these vines, like a smooth aged whiskey."
— Sean Tudor, Otis Vineyard